Birds-eye view of two Thermwood LSAM (Large Scale Additive Manufacturing) machines currently in production here at our factory. Get up close and personal with a 10'x20' as well as a massive 10'x40' LSAM Large Format 3D printer.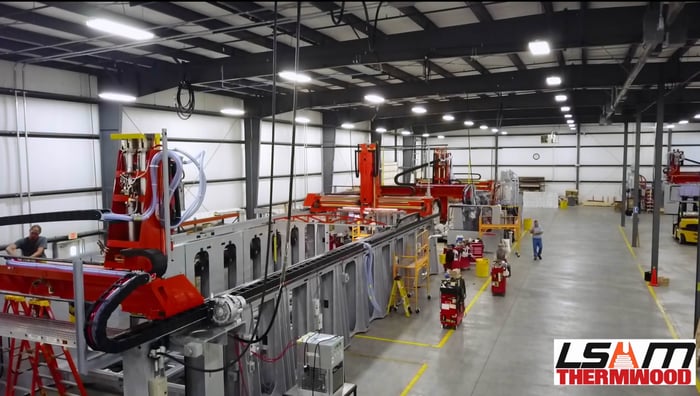 About The Thermwood LSAM
Thermwood offers a line of dual gantry additive manufacturing machines which both print and trim parts on the same machine. These are large industrial additive manufacturing machines that can be up to 100 feet long.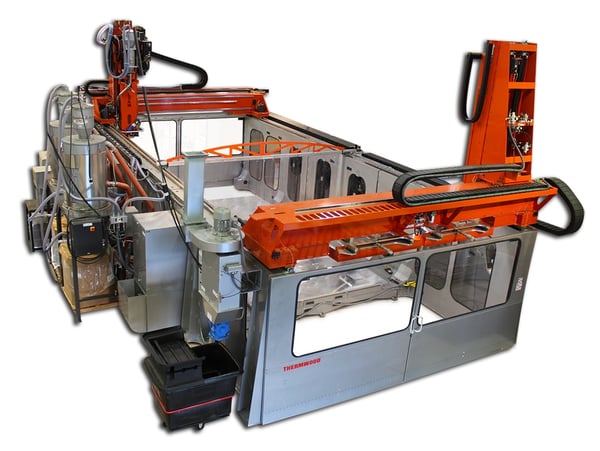 The Thermwood LSAM is used to produce large to very large sized components from reinforced thermoplastic composite materials.

Although suitable for producing a wide variety of components, Thermwood is focusing on producing industrial tooling, masters, patterns, molds and production fixtures for a variety of industries including aerospace, automotive, foundry and boating.