Designed and engineered in America, the Cut Ready Cut Center is made to simplify and automate your production.
It allows you to remain a cabinet shop, focused on making custom cabinets, instead of a software company, worried about learning difficult and expensive software.
The Cut Center takes care of both the big and small details so you don't have to!
Making product on the Cut Center requires neither a CNC programmer nor a trained machine operator. Pretty much anyone can run a Cut Center, and make anything a cabinet shop might need (cabinets, closets, doors, moldings, stair stringers, furniture...and much more)!
No Programming Required - Cut Ready guides you through the entire production process real time.
The Easy Way to Make Custom Cabinets with No Programming
If you build custom cabinets, and want to automate your machining...you really only have two choices. You can do it the easy way… or the hard way.

What Cut Center Owners Are Saying
"We save two guy's labor now with this machine, and that's $100,000 savings a year. So, it won't take long to pay your machine back."
General Manager - Timberwood Properties - Leesburg, FL
"We are not a programming company, we aren't a software company…we build cabinetry, and that's what this machine allows you to do…build cabinets…right now."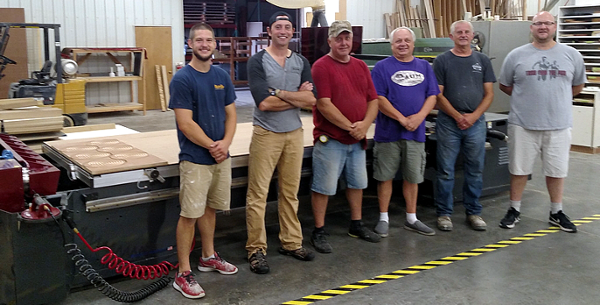 Owner - AUM Wood Products - Spicer, MN
"With the Cut Center, we have the best of both worlds…which is great!"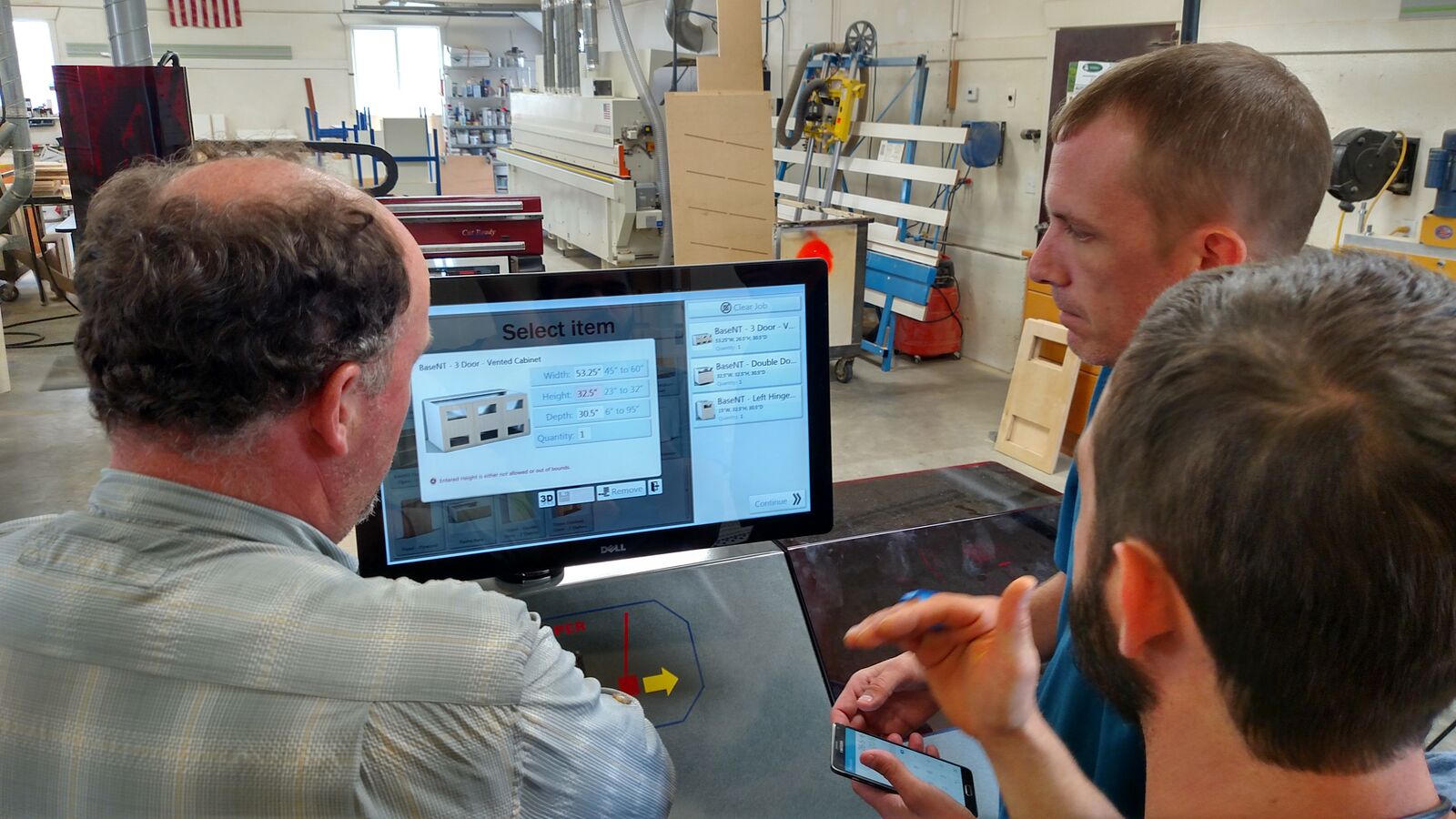 Owner - Original Woodworking – Bluffdale, UT
"Be prepared to do some volume…because it will cut out as many cabinets as you want to…it doesn't get sick or talk back…the Cut Center is ready to go…the sky is the limit!"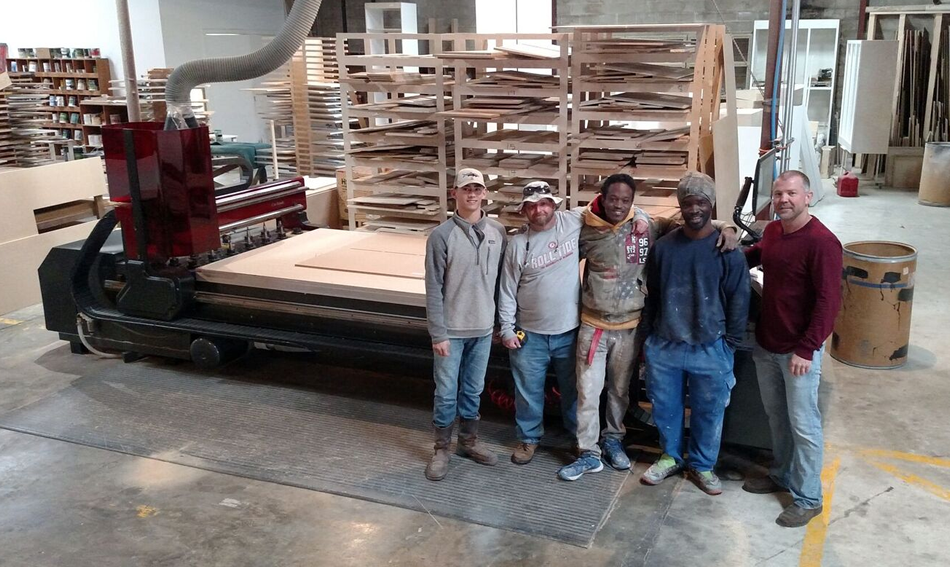 Owner - Alpha Woodworks - Dothan, AL
"Being able to go to the machine, quickly pick out a cabinet or a piece of furniture, plug in the size and start feeding material is huge."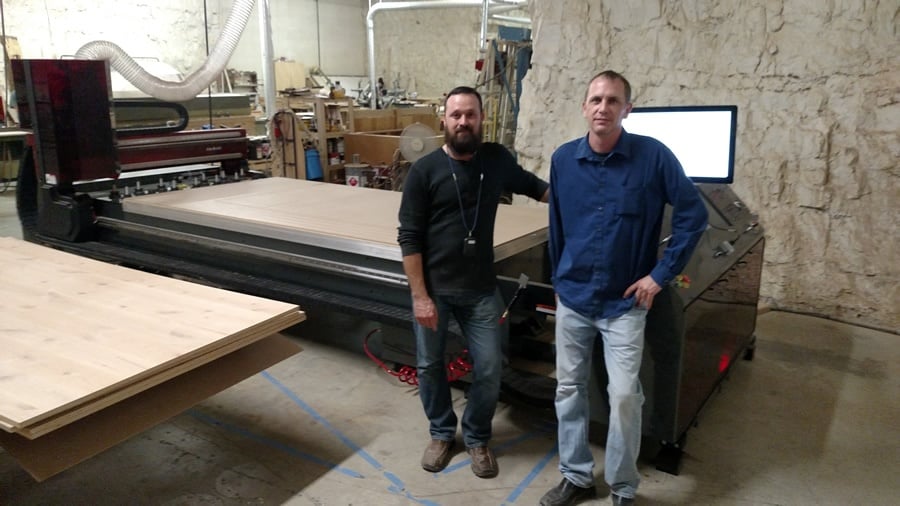 General Manager - Byrne Custom Woodworking - Lenexa, KS
"I didn't have to worry about programming…it came in already ready to go, and I was in the cabinet business as soon as it was installed."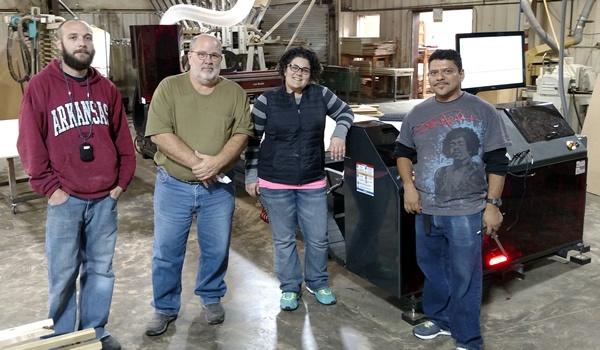 President - Arkansas Wood Doors -Pottsville, AR
What is the Difference Between a Cut Center and a CNC Router?
An in-depth look at what it takes to successfully operate each machine, and lists some of the additional expenses and things to consider when shopping for an automated solution for your application.
Tour the Cut Ready Cut Center
Take a walk-around tour of the Cut Ready Cut Center to learn more about the different aspects of this powerful machine and how every component has been designed to help make it easy to operate and maintain.
Design a Cabinet and Add it to the Job in Cut Ready
Learn how quick and easy it is to design and customize a cabinet in Cut Ready. Just select what you want and Cut Ready will make it!
Walk through the process of designing a cabinet, modifying its parameters (size, material, etc), and then adding it to the job.
Cut Out a Cabinet Job
In this video, we will machine the cabinet job that we created last time. See how the software tells you what to do, even if you run into a problem...like breaking a tool.
Explore Cut Ready's Leveling Feature
Quickly and easily re-surface a workbench top. This feature can be used on live-edge slabs, cutting boards and much more.
Learn About Cut Ready's Combination Cabinets Feature
Cut Ready's Combination Cabinets feature allows you to easily create a large bank of connected cabinets with multiple sections.
REQUEST MORE INFORMATION ON THE CUT CENTER