The Cut Ready Combination Cabinets feature allows you to easily create a large bank of connected cabinets with multiple sections.
These combination cabinets can be created with or without face frames, and you can also customize each of the sections (width and style). Choose from many different options for these sections from one or two doors, with/without drawers, false fronts, open sections, slotted areas for storage and much more.
Check out the video below to see this new feature in action.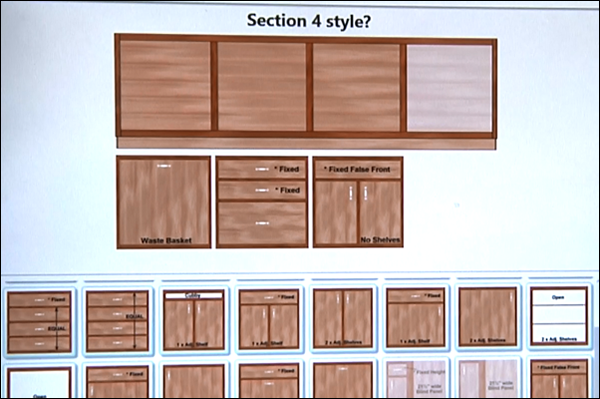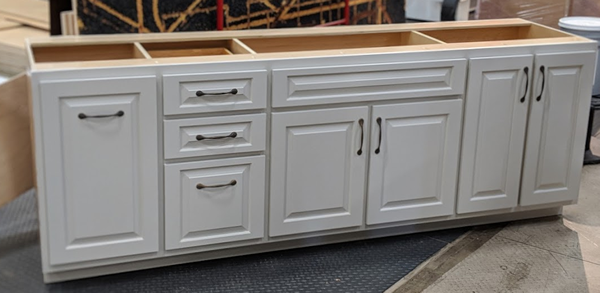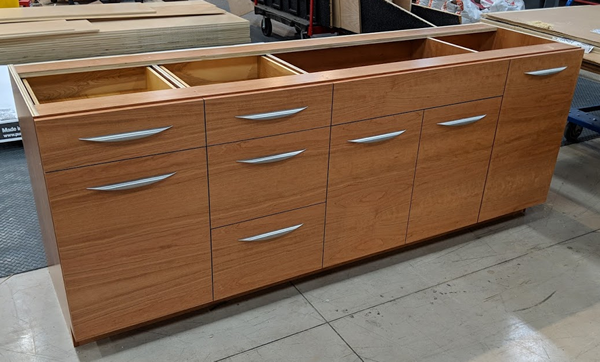 ---
Visit AWFS 2019 and try out the Cut Center for yourself!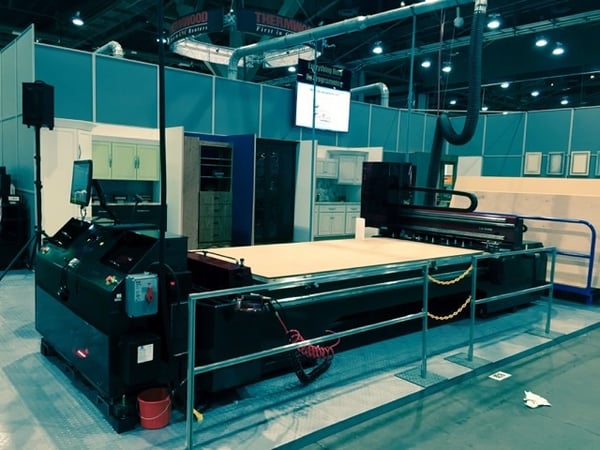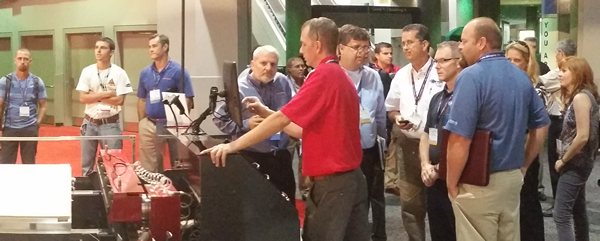 See just how easy it is to use the Cut Center
The Thermwood Cut Center will be in action during AWFS 2019. You'll have the opportunity to see just how easy it is to run this amazing machine. Just tell it what you want, and it makes it...it is that easy!
We'll be demonstrating live during the show, and you can be part of it by helping to operate the Cut Center. Please visit our booth (#7425) and speak to a Thermwood representative to get your hands on this exciting machine! Make plans now to visit us and see this exciting technology in person!
Solid Wood Machining on the Thermwood Model 45
We will also be demonstrating solid wood, plastics and aluminum utilizing a pod system and a horizontal aggregate on our Thermwood Model 45.
The heavy-duty Model 45 is designed for a variety of functions including the machining of rotary operations when equipped with our optional C-Axis. This expands the capability of this already useful machine to include volutes, carvings, chair parts, stair components in addition to cabinets, solid wood, millwork, phenolic, display fixtures and much more. This high-performance three axis CNC router is available in either single or dual spindles, multiple table sizes and many other options as well.
Thermwood Model 45 Videos (including machining HDPE plastic sheets):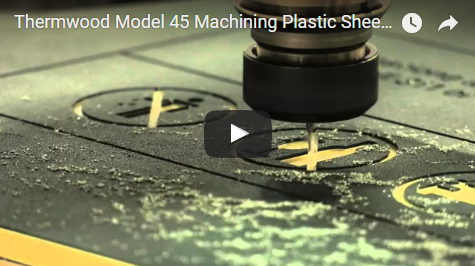 See at AWFS 2019:
Both of these machines will be on display and cutting live at AWFS 2019 (July 17th-20th) in Booth #7425 at the Las Vegas Convention Center. Make plans now to visit us and see this exciting technology in person!
---
What Some of Our Cut Center Customers Are Saying...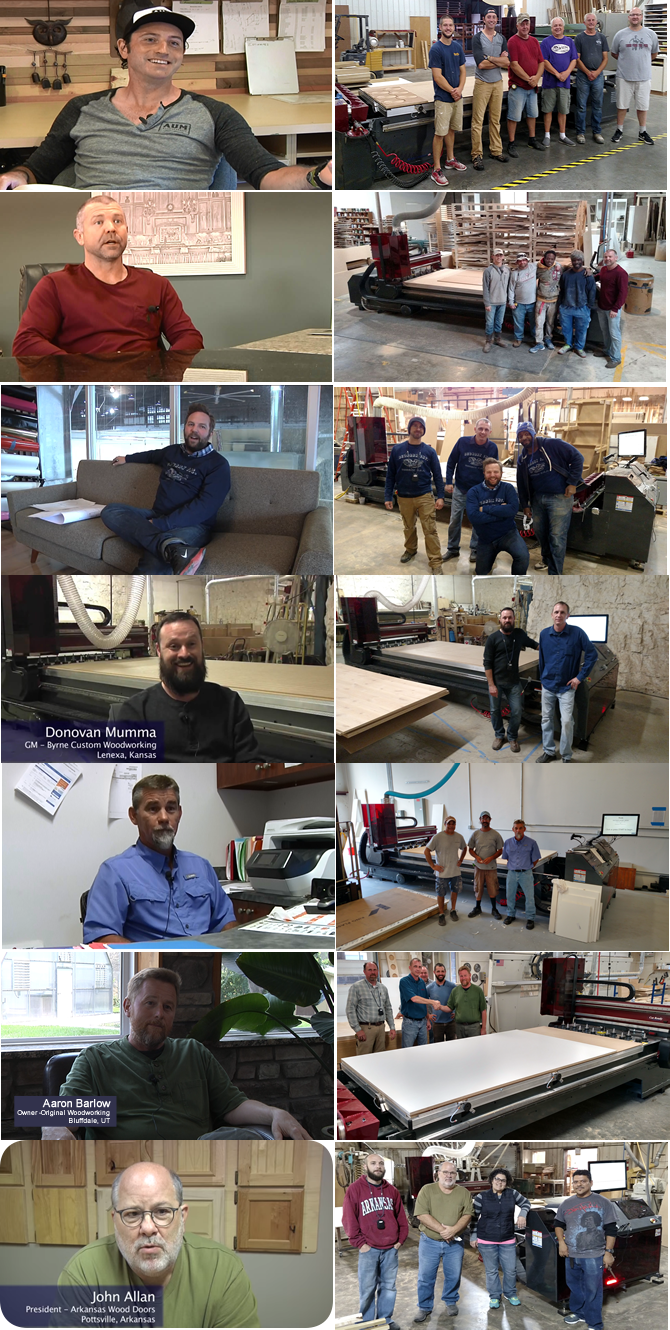 ---