---

Aerodef 2020 (March 17th and 18th) in Fort Worth, TX, starts next week, and Thermwood will be there (Booth #615) to talk LSAM (Large Scale Additive Manufacturing).
We will have the the 18 1/2 foot long Bell Helicopter Blade Mold on hand in addition to other 3D printed samples to see and touch as well as videos and literature. Our knowledgeable sales staff will also be on hand to help answer any questions you may have about the future of Large Scale Additive Manufacturing and how the Thermwood LSAM can help your company charge ahead in this new area.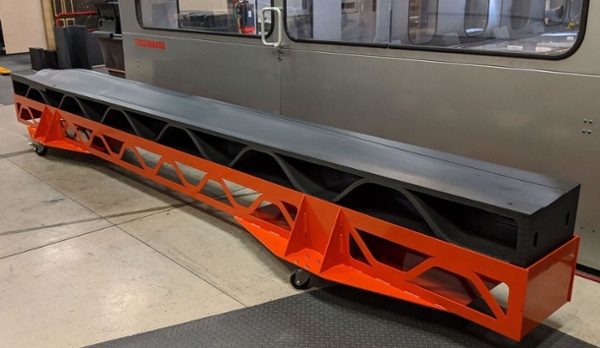 About Thermwood Corporation
Thermwood is a US based, multinational, diversified CNC machinery manufacturer that markets its products and services through offices in 11 countries. Thermwood is the oldest manufacturer of highly flexible 3 & 5 axis high-speed machining centers known as CNC routers.
Thermwood has also become the technology and market leader in large scale additive manufacturing systems for thermoplastic composite molds, tooling, patterns and parts with its line of LSAM (Large Scale Additive Manufacturing) machines that both 3D print and trim on the same machine. These are some of the largest and most capable additive manufacturing systems ever produced and are marketed to major companies in the aerospace, marine, automotive and foundry industries as well as military, government and defense contractors.