Thermwood is proud to announce Audrey Jones and Mackenzie Tullis as our scholarship recipients for the Class of 2019. Each will receive a $2,000 renewable scholarship. Since the introduction of these renewable scholarships, Thermwood has awarded over $200,000 to students wishing to further their education.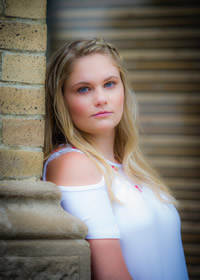 Audrey Jones is the daughter of Amie and Carl Jones of Ferdinand, IN. She is a graduate of Forest Park High School. She has been involved in Community Impact, Student Council 9th and 10th grade, Key Club, 4H, and Golf.
While at Forest Park she has received most improved Sophomore in Band, State Runner Up in Band, and MVP in Golf for 2 years.
This fall Audrey will be attending IUPUI to study Clinical Lab Science.
.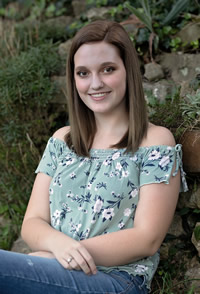 Mackenzie Tullis is the daughter of Mark and Melanie Tullis of Lincoln City, IN. She is a graduate of Heritage Hills High School. She has been a member of Patriot Vibe.
Mackenzie will be studying Dental Hygiene at the University of Southern Indiana.
Thermwood would like to congratulate all seniors of the Class of 2019 and wish them the very best in their future studies and endeavors!