When you purchase a CNC Router from Thermwood, a five-day comprehensive programming/operation training course for two students is included. This course is conducted at Thermwood's state of the art Dale, IN facility.
Superior Factory Training: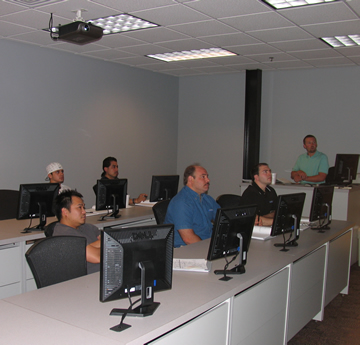 Training at Thermwood is conducted in a modern, comfortable and well equipped center devoted specifically to educating our customers. This is, by far, the fastest and most efficient way to learn. Over the years, Thermwood has experienced the ups and downs of training at the customer's facility, the interruptions and distractions, not to mention the lack of classroom facilities and equipment. It just doesn't work very well. At Thermwood, the atmosphere contributes to the learning experience. Each classroom is setup specifically for the course being taught.
Training Facilities: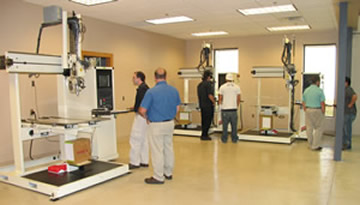 Our machine operator/programmer courses are located adjacent to the machine training lab, where students complete the prescribed projects on a specific training machine utilized only for training purposes. Our application software classes are conducted in a classroom with state-of-art computer equipment. Then when it comes time for practical applications on a full sized machine, Thermwood's training lab is equipped with a CabinetShop 45 outfitted with all major options and features. Real production type parts are cut. What a confidence builder!

Customer Training Lounge: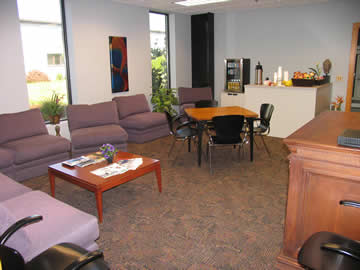 Thermwood also has a customer lounge and workstation available for use during your training at our facility. This comfortable area features free:
Wi-Fi
Phones
Daily Lunch
Snacks
Drinks
Lounge area with plenty of seating and satellite-equipped large flat-screen tv for your use.
Continuing Help and Support
Our five-day machine programming/operations training here at Thermwood is the first step to helping you hit the ground running. The goal is to help you understand how to utilize the power of your Thermwood CNC Router and QCore SuperControl to make your operation as efficient and productive as possible. Our commitment to this doesn't end when you complete the training course. We also offer:
For more information on our machine training or about any of our products, please email us at sales@thermwood.com or give us a call at 1-800-533-6901.