Six new Thermwood Model 42 3 Axis CNC Routers shipping out to the same customer. These six will make the number over 30 Model 42s that this customer has purchased!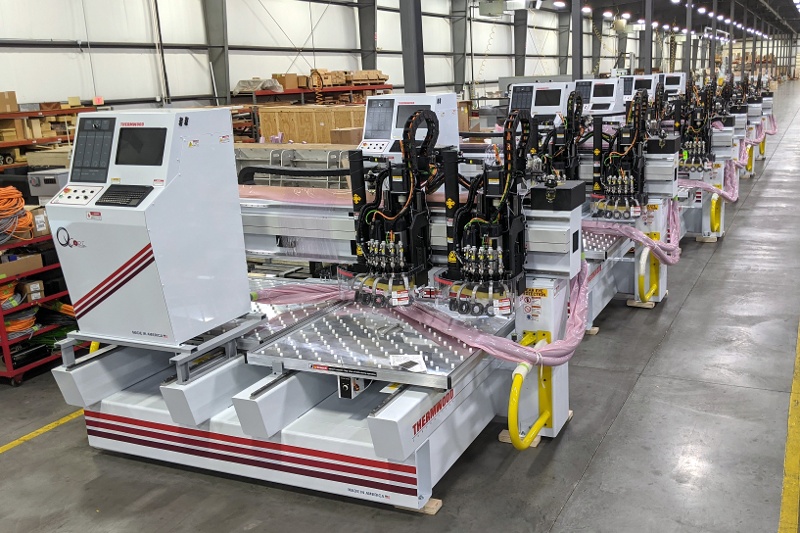 Video tour of the Model 42
Learn about the different aspects of the 3 Axis Model 42 and watch as it machines small tables in a machine-paced operation.

The Model 42 is a moving table, fixed gantry, CNC router primarily designed to machine low profile materials such as hardwoods, softwoods, fiberboard (MDF), particleboard, plastics and aluminum.