We have two FARO Laser Tracker units that are in use every day at Thermwood, performing both alignment and volumetric compensation on our new CNC Router builds. We also offer this as a service to existing customers.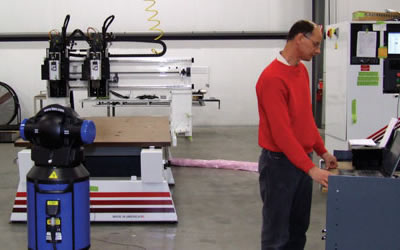 Since we've implemented this technology, the amount of time required for machine alignments has been cut to less than half. What once took up to eight hours to complete can now be accomplished in approximately three.
FARO has a nice write up about the entire process here, and you can download a printable version here.
If you would like more information on how this technology benefits both existing machines and new builds, please contact us.