Latest Update Summary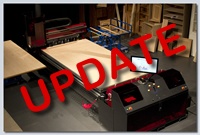 We are constantly adding new features and abilities to the Award-Winning Cut Ready Cut Center.

Included in this update are suggestions/recommendations from current users, along with several updates features.
Resize Width/Depth on Corner Cabinets
We now offer the ability to resize the width and depth of Corner Cabinets. This works for both the Cut Center's standard Frameless and Face Frame cabinets. When you enter in different values, the software will show you the front opening dimensions.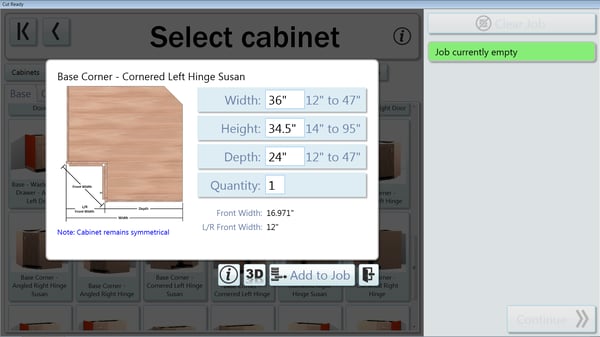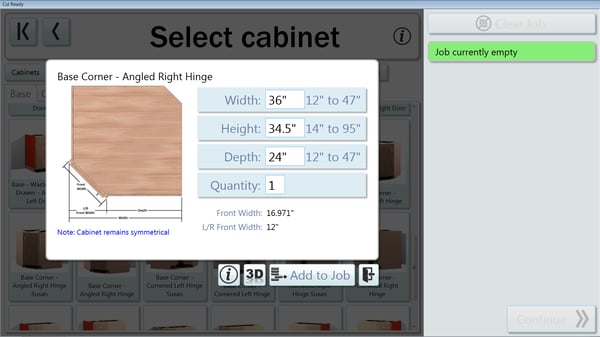 Now Turn Air Assist On/Off
Air Assist helps with locating sheets of plywood onto the table by creating a "pillow" of air underneath the material (this works very much like an air hockey table). However, this requires a vast amount of air, which could potentially affect other machinery in your factory. We've added the ability to turn this Cut Center feature Off if needed.

New Run Screen Interface
We have also redesigned the Run Screen which gives Cut Ready a sleek, cleaner look while running your jobs.
Bonus: We've also added more information to this screen such as:
Total Job Time
Current Sheet Time (a widely user-requested feature)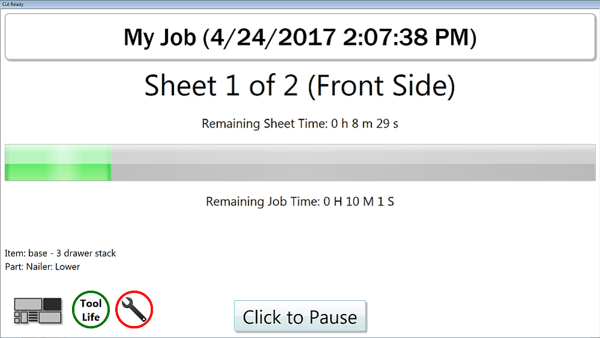 Save Shapes Jobs
Another user request is the ability to save "Shapes" jobs. Prior to this update, there was no way to re-run a previously entered "Shape" job. We've now added this ability.
Manually Check for Updates
Much like your smartphone, Cut Ready always notifies you when there is an update available (free for the life of the machine.) Updates usually include new/better functionality and additional content for you to make. Cut Ready automatically checks for updates approximately every six hours, and now you can manually check yourself whenever you want - from the About section.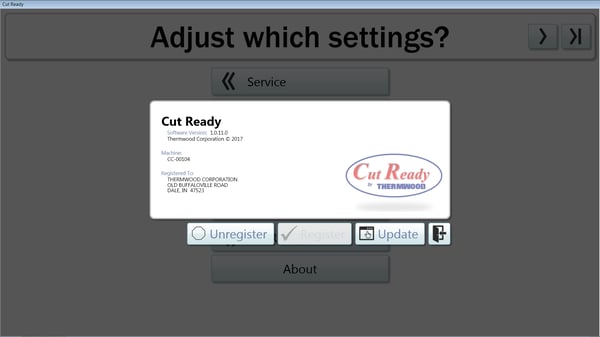 Boxes Added to Cut Ready Library
Of all the things Cut Ready offers, we missed a simple one. Boxes. Offered in a variety of construction methods, we now offer boxes, stackable boxes, boxes with handles, cubes, vertical or horizontal grain, etc. for you to make.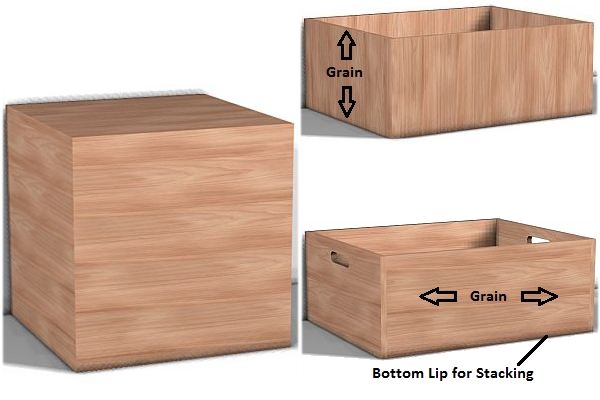 Patches/Fixes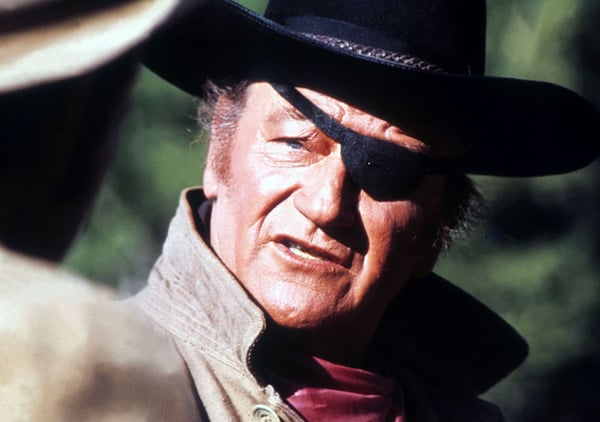 Certain circumstances can cause ANY software to malfunction. In addition to adding more benefits to you, we also try to identify any issues and address them asap. Below are the latest patches/fixes with this update:
Fixed - Blind Dado Undermount Drawer Boxes were calculating the back capture hole incorrectly when choosing them from the "For Something Else" selection.

Fixed

– When using Off-Fall for a Job, the Sheets page displayed an incorrect number of Off-Fall / Added Sheets.
Suggestions Wanted
Do you have a great design idea? Want to see something added to Cut Ready? Let us know! We are always looking to improve the functionality and ease of Cut Ready, so we appreciate all user feedback.
About the Cut Center

The Thermwood Cut Ready Cut Center is an exciting alternative to traditional CNC routers for making a wide variety of products including cabinets, closets, furniture, doors, drawers and much more. Just tell the machine what you what to make and it does it...it is that simple! NO programming is required.