Whether this is your first time attending a trade show in Atlanta or you have been visiting for years, our resident expert, Jason Susnjara (VP of Marketing-Thermwood) offers some tips to help navigate not just the show grounds but also Atlanta. This year marks Jason's tenth trip to the IWF show, and he has a lot of great advice for maximizing your time at IWF and in Atlanta:
IWF Atlanta: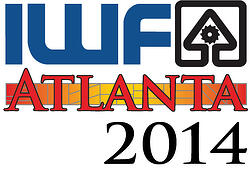 IWF is located at the Georgia World Congress Center in Downtown Atlanta. Show dates this year are August 20 – 23. IWF will have exhibits in Buildings A and B. If traveling by car, there are several parking options. The Yellow lot (1284 spaces) is located in the Northwest corner of the WCC and is located near Building C. The Blue lot (722 spaces) is located across Northside Dr. and Building C. The Gold Deck (300 spaces) is located in between Building C and the Georgia Dome. The Red Deck (2000 spaces) is a parking garage located in between the Georgia Dome and the CNN Center and just South of Building B. All of these parking options are $10 per day. The Yellow and Blue lots are very easy to get in and out of but will require a long walk to the entrance. If you plan on staying around the CNN Center, Georgia Dome or Phillips Arena after the show, you will be better off parking in the Red Deck (plus this area is closer to the entrance).
Transportation: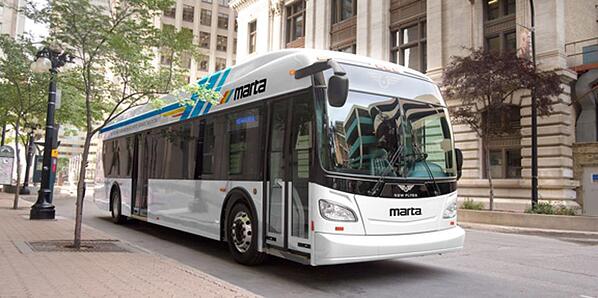 This time of year Atlanta is hot and the traffic can be daunting at times, especially if heading downtown. There are multiple travel options to get around the city and to and from the show. There are taxis, shuttle busses, rental cars, personal vehicles and the Marta. The cheapest and fastest method of transportation is the Marta. The Marta has numerous routes that will take you all over and around the city. If you plan on renting a car and staying downtown, remember that you will be paying for a parking fee every night of your stay. IWF is providing complimentary shuttle bus service operating between selected downtown and midtown hotels to and from the IWF show. Walking is another choice if you're staying downtown.
Hotels: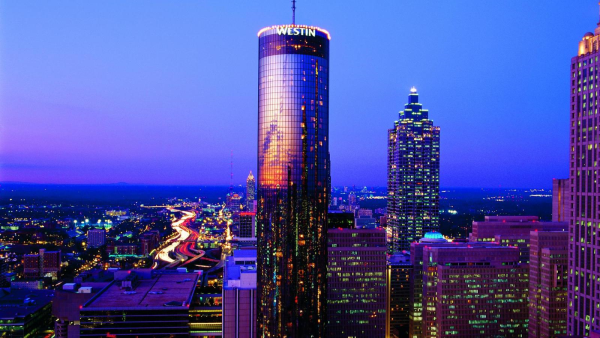 There are plenty of hotel options in downtown Atlanta. This option is great if you don't want to rent a car and would like to enjoy all the amenities that the city has to offer within walking distance. However, these hotels will be more expensive. If you are traveling by car or Marta, there are many choices outside of the downtown area. You have the Midtown, Buckhead and Marietta areas to look for accommodations as well as other outlying areas. Thermwood stays about 12 miles north of the city and although this sounds like a far drive with traffic, it actually isn't bad if you can leave before or after the rush hour traffic.
Attractions/Dining: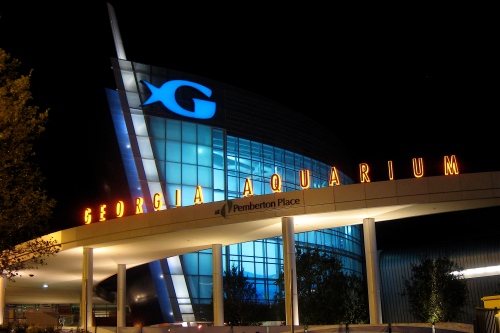 There are numerous activities to do in Atlanta and the surrounding areas like the Georgia Aquarium, World of Coca-Cola, Underground Atlanta, Stone Mountain, Botanical Gardens and much more. If you're a sports fan, this time of the year is great to catch an Atlanta Braves game at Turner Field and if you're lucky, maybe a preseason NFL game at the Georgia Dome. There are plenty of places to eat and shop in Atlanta.
Attending the IWF show: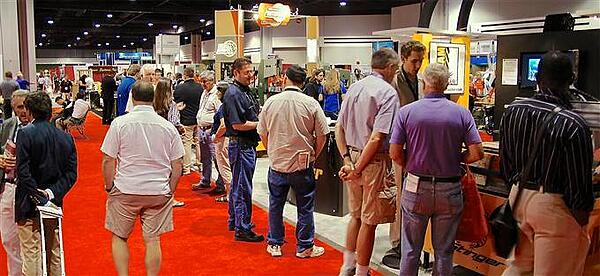 Now that you have made it to the IWF show, a question will be "Where do I start"? The International Woodworking Fair is located in Buildings A and B of the World Congress Center.
"This place is huge. I remember when this show also occupied all three buildings and the Georgia Dome." – Jason Susnjara VP of Marketing – Thermwood
If you plan to walk the entire show, you might just need all four days. Below are a few tips on how to decide to tackle this massive show:
- If you are interested in looking at industrial woodworking equipment, software and tooling then building B will have everything from finishing equipment, saws to CNC routers, software and material handling solutions. Building B is what the exhibitors call the "noisy hall"
- If you are interested in hardware, software tooling and more than building A is where these items would be located. Building A will be what the exhibitors call the "quiet hall".
Both buildings will have some of the same products from the same vendor such as software. For example, you can find some of the same software companies in both buildings. This helps if you're looking for a machine and software package, you would be wise to visit Building B. If a software purchase is your only goal, then visiting Building A will be the easier choice to hold a conversation.
Jason's Tips:
Establish a list of priorities and gather as much information as possible by visiting the floor plan and exhibitor list that the IWF show provides online.
Wear comfortable shoes for your time walking the show.
There are also numerous educational events throughout the entire show. These can be found here. There is a price for attending these educational seminars but from prior experiences, they are well worth the money.
There is also a registration fee to attend the show. You're looking at $30 for pre-registration and $35 on-site. This price is good for all four days. If you're attending the IWF show please visit the Attendee area of the www.iwfatlanta.com website for some more information.