We are streaming live from IWF, starting today 8/25/10. See the show without leaving your office!
Visit the Thermwood Booth from your computer at:
http://www.livestream.com/thermwoodcnc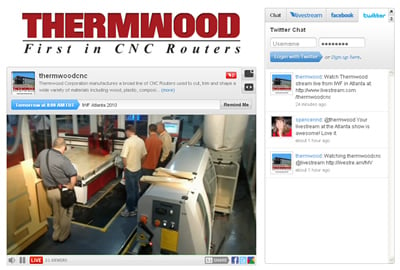 Featuring the New Barb Dado Joint:

We have a CabinetShop 43 production cell at our Booth # 5153 demonstrating the new Barb Dado Joint. This is a new development at Thermwood that we have applied for patent protection on. The joint is a modified version of the Blind Dado joint in which we machine a series of barbs in the mortise slot. When you press the parts together, the barbs bend down, bending the fibers in the wood downward firmly holding the pieces together. It is a lot harder to pull it apart than to put it together. This means you can assemble cabinets without screws, clamps or any other fasteners.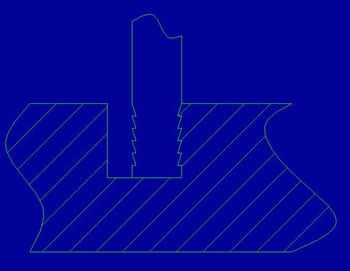 This simple idea is pretty revolutionary. We have a video from another project which shows how a cabinet is assembled using the barb dado joint. You can find it at: