Sabic, a Saudi diversified manufacturing company, active in petrochemicals, chemicals, industrial polymers, fertilizers, and metals recently showed an additive manufactured aerospace tool in its booth at the recent Formnext additive manufacturing trade show in Frankfort Germany.
The tool, which was 3D Printed and trimmed on Thermwood's LSAM® demonstration system at its Southern Indiana headquarters, is made from Sabic's ULTEM™ high temperature thermoplastic composite material.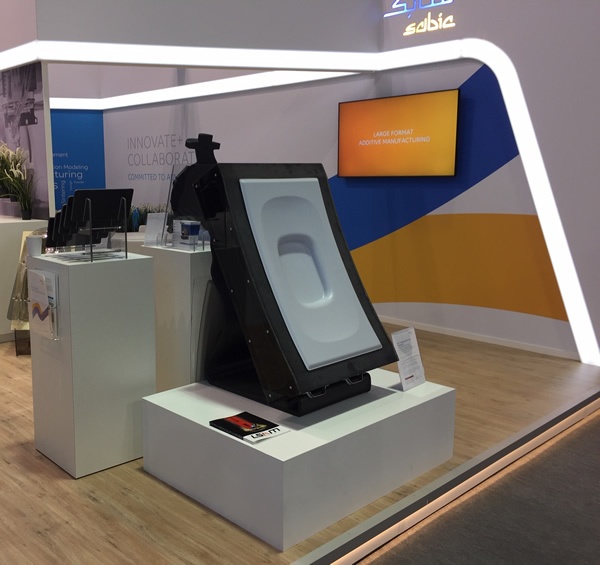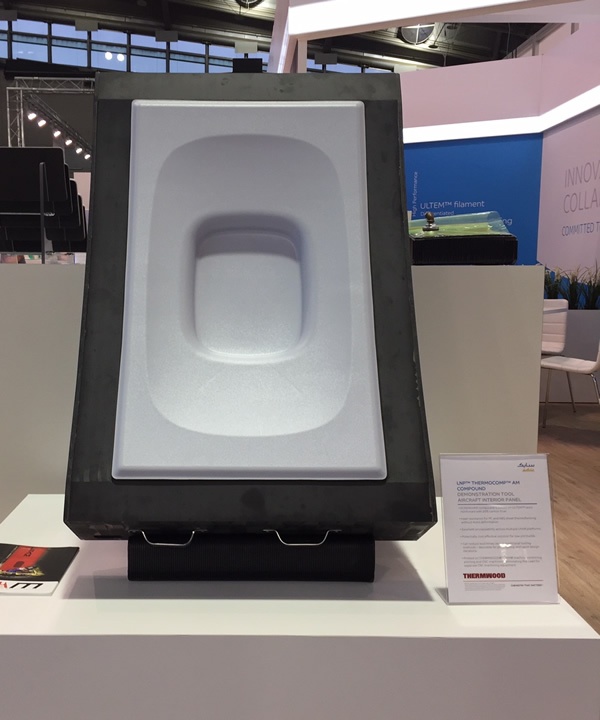 SABIC's portfolio of THERMOCOMP™ AM reinforced compounds, which includes materials based on ULTEM™ resin, is helping to encourage the use of large scale additive manufacturing for specialized applications, such as high-temperature autoclave tooling for the aerospace industry, reusable tooling for the cast concrete industry and a wide range of lower-temperature large part thermoforming tooling. Printed tools can help to reduce cost, construction time, inventory and weight vs. traditional steel tools.
---
The Details
At the Formnext show, SABIC featured a thermoforming tool for an aircraft interior panel printed on a Thermwood LSAM® machine using THERMOCOMP™ AM EC004XXAR1 compound, a SABIC material based on ULTEM™ resin with 20 percent carbon fiber reinforcement.
Two tools, a male and female of the same shape and dimensions, were printed at Thermwood's demonstration center in Southern Indiana at the same time in 6 hours and 7 minutes using 449 pounds of material. Trimming required an additional 6.5 hours per part or 13 hours total.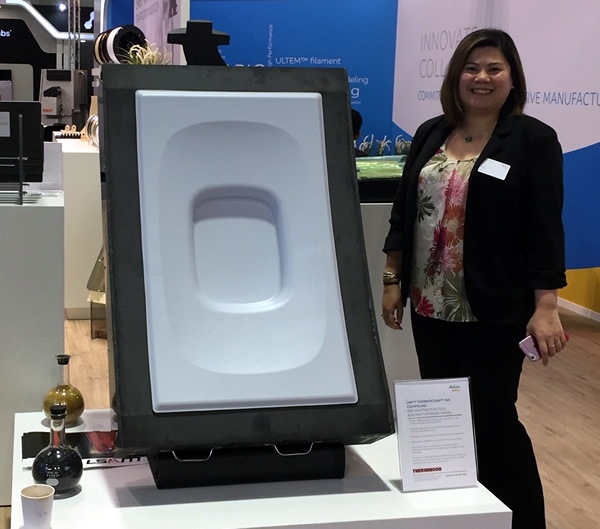 ---
About Sabic
SABIC is a global leader in diversified chemicals headquartered in Riyadh, Saudi Arabia. It manufactures on a global scale in the Americas, Europe, Middle East and Asia Pacific, making distinctly different kinds of products: chemicals, commodity and high performance plastics, agri-nutrients and metals. The company has more than 35,000 employees worldwide and operates in more than 50 countries, with innovation hubs in five key geographies – USA, Europe, Middle East, South East Asia and North East Asia.
---
About Thermwood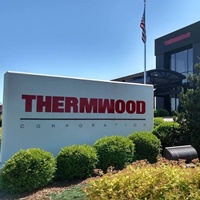 Thermwood is a US based, multinational, diversified CNC machinery manufacturer that markets its products and services through offices in 11 countries. Thermwood is the oldest manufacturer of highly flexible, 3 & 5 axis high-speed machining centers known as CNC routers. Thermwood has also become a technology leader in large scale additive manufacturing of thermoplastic composite molds, tooling, patterns and parts with its line of LSAM (Large Scale Additive Manufacturing) machines that both 3D print and trim on the same machine.
---
More Information on LSAM
LSAM is based on exciting new technology developed from an entirely new direction.
LSAM is intended for industrial production. It is not a lab, evaluation or demonstration machine, but is instead a full-fledged industrial additive manufacturing system intended for the production of large scale components.
Much of the technology used in Thermwood's LSAM machines and print process is completely new. Thermwood has already received numerous patents on these revolutionary developments and many more are in the works. In addition to the projects already announced, many other exciting results that LSAM has already achieved are covered by non-disclosure agreements and must be kept secret. LSAM is truly state-of-the-art in the exciting new world of large scale additive manufacturing.

---