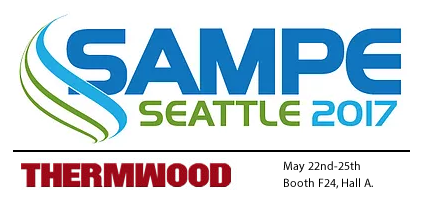 SAMPE 2017 is right around the corner. This year's SAMPE event is located at the Washington State Convention Center in Seattle, Washington. Dates for the event are May 22nd–25th. Thermwood will be exhibiting at this event in Booth F24, Hall A. You can register for the event at www.sampeamerica.org
LSAM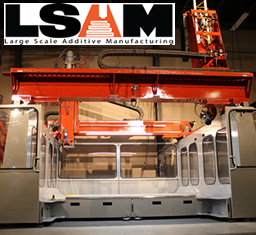 Thermwood will be featuring our new Large Scale Additive Manufacturing (LSAM) system showing videos along with finished parts. The LSAM is a one of a kind system that features a print gantry for printing a variety of materials including ABS,PPS and ULTEM with carbon fiber and a trim gantry for the subtractive process. The LSAM is used for the production of tooling, molds, masters, patterns, fixtures and plugs used in a variety of industries including aerospace, automotive, boating, foundry and thermoforming.
---
New APM System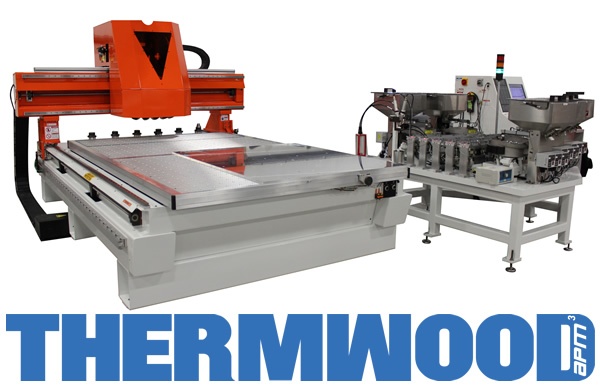 Thermwood will also feature our new three axis APM system for machining and automatically inserting potted fasteners for the satellite industry. This new system was brought to the industry in conjunction with RUAG Space. The APM system machines and drills the panels, then automatically inserts the fasteners using a patented approach.
---
Three and Five Axis Machining Centers

Of course we can't forget the Thermwood line of three and five axis CNC machining centers. We have a large variety of different sizes and configurations ideally suited for the production, fabrication & trimming of wood, plastics, non-ferrous metals, composites and other advanced materials. These applications range from machining patterns and molds/plugs to trimming & machining production products for various industries such as woodworking, automotive, aerospace/aviation, military/defense and many more industries.
Although we won't have any machinery at this event, we will have videos and parts for touch and feel. We will also have representation there to help with any questions that you might have.
---
About Thermwood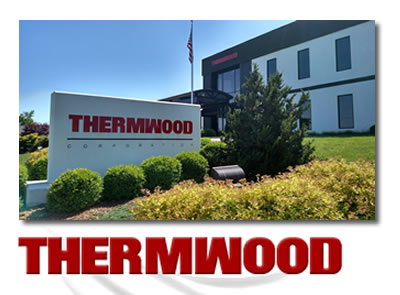 Thermwood is a US based company with dealers and distributors worldwide. In addition to machine manufacturing and software development, Thermwood has a technical service organization that provides support, machine installation, training, retrofits, custom programming and production assistance. Please visit www.thermwood.com, call 1-800-533-6901 or email info@thermwood.com for more information.