CGTech, makers of industry leading VERICUT software, has partnered with Thermwood to simulate both the additive 3-D Printing and subtractive machining capabilities of their LSAM machines.
LSAM is designed for large scale 3-D printing of thermoplastic polymers. Thermwood's LSAM machines utilize unique patented technology to produce the highest quality thermoplastic polymer printed structures available. The machines feature both additive and subtractive heads to accommodate printing and trimming of large scale "near net shape" parts on the same machine. Thermwood's LSAM machines are available in Dual Gantry and Moving Table models, in a variety of sizes. Both systems can process high temperature polymers which are ideal for autoclave capable tooling or compression molds for thermoset materials.
"We have over 55 patented features (and over a dozen more pending) that set the LSAM apart from any other large scale additive system available today. Features like our chilled roller wheel, vertical layer printing system and LSAM Print 3D software make us the clear leader in large scale additive manufacturing," says Dennis Palmer, Vice President of Sales at Thermwood. "VERICUT is an important tool to use with LSAM. It assures that the tool path is correct, eliminating the possibility of expensive mishaps."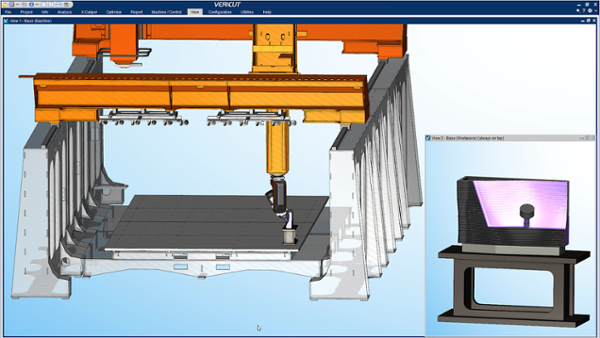 VERICUT's Additive module simulates both additive 3-D printing and traditional machining capabilities of hybrid CNC machines to verify that the full manufacturing process will work,and the finished part matches the intended engineered design. VERICUT simulates adding or cutting, in any sequence, making it the perfect solution for verification, simulation and optimization of Thermwood's industrial LSAM machines.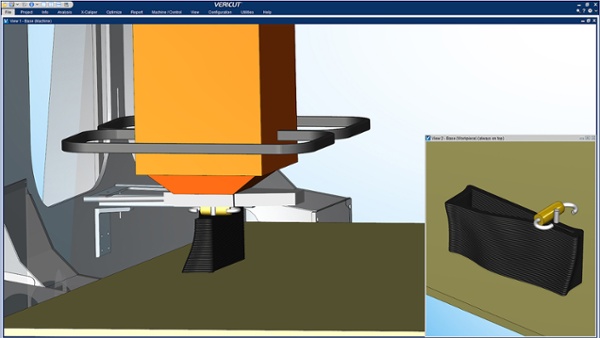 CGTech's VERICUT Product Manger, Gene Granata, says "CGTech is thrilled to be working closely with the Thermwood team to provide the highest degree of simulation possible for their large scale additive machines. VERICUT's Additive and hybrid simulation software is a perfect match for the LSAM's highly versatile and capable environment."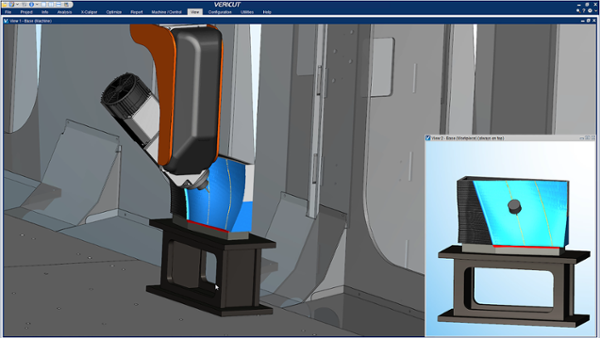 To learn more about the partnership and see an LSAM simulation in action, click here.
About CGTech
CGTech's VERICUT® software is the standard for CNC simulation, verification, optimization, analysis, and additive manufacturing. CGTech also offers programming and simulation software for composites automated fiber-placement, tape-laying, and drilling/fastening CNC machines. VERICUT software is used by companies of different sizes in all industries. Established in 1988, and headquartered in Irvine, California; CGTech has offices worldwide. For more information: visit the CGTech website at cgtech.com, call (949) 753-1050, or email info@cgtech.com.
About Thermwood Corporation
Thermwood is a US based, multinational, diversified CNC machinery manufacturer that markets its products and services through offices in 11 countries. Thermwood is the oldest manufacturer of highly flexible 3 & 5 axis high-speed machining centers known as CNC routers.
Thermwood has also become the technology and market leader in large scale additive manufacturing systems for thermoplastic composite molds, tooling, patterns and parts with its line of LSAM (Large Scale Additive Manufacturing) machines that both 3D print and trim on the same machine. These are some of the largest and most capable additive manufacturing systems ever produced and are marketed to major companies in the aerospace, marine, automotive and foundry industries as well as military, government and defense contractors.

LSAM line of Additive Manufacturing Machines
---