Smart-routers may very well be the next wave in CNC routers. Just like smart phones have replaced regular phones, smart-routers may replace regular routers. Why? Because they are a lot easier to use and they make a lot more money from nested based jobs.
The big difference with smart-routers is not only do they know how to move, they also know the job they are doing. They can help in ways no simple machine can.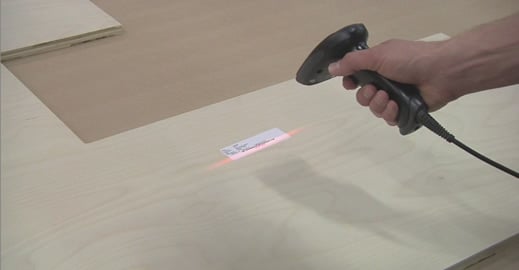 For example, when a smart-router finishes a job, it already knows how to make every part in that job, so if you need to cut a replacement part, the smart-router can do it without creating a new CNC program. In fact, they remember parts from all previous jobs. Just scan the label and it will cut it from the material left on the table. And, mentioning material left from a job, smart-routers use that material first when cutting a new job. You no longer have to throw it away or create specialized CNC programs to deal with it. It's quick, easy and virtually automatic. It's simple and saves the average shop thousands, if not tens of thousands of dollars in material each year that would otherwise be scrapped, and we've just scratched the surface.
Just like a smart phone handles dozens of daily tasks through special apps, smart-routers handle dozens of aspects of running nested based products. The list is impressive and each feature saves labor, saves material, avoids scrap and makes the whole thing so much easier.
Please click here for a detailed list of some of these smart-router features.
---
If you would like to see just how much a smart-router can save you compared to an ordinary router, please give us a call at 1-800-533-6901 and we will sit down and go over it in detail.