At the recent AWFS show, Thermwood announced exciting new features for its Cut Ready systems. Called "Combination Cabinets" this creates a single structure comprised of multiple cabinets, and like all Cut Ready products it all happens with no CNC programming, making the Cut Ready Cut Center even more valuable.
But, what about all the folks who already have Cut Centers who don't have this feature? The good news is that with the next free system update, they also get all the new features (even though they didn't exist when the machine was bought new).
Cut Centers don't go obsolete, they become more valuable over time.
This latest update features the addition of Combination Cabinets, dovetail drawer box updates and the ability to generate a dimensional listing of all face frame parts. No matter if your Cut Ready/Cut Center is brand new or was the first one delivered, this will update your machine to the latest features available for you to use, and it's free.
New Combination Cabinets Feature Added
One of the most important time and material cost saving features ever released – Combination Cabinets – allows you to easily create large kitchen cabinets with multiple sections. This feature reduces your machine time by 25 to 35 percent and your part count by 50 percent or higher, all without the need for a programmer or expensive design software.
By customizing the size and style of each opening, you can now create endless combinations for both frameless & face frame kitchen cabinets. Choose from many different options for these sections from one or two doors, with/without drawers, false fronts, open sections, slotted areas for storage along with numerous other variations.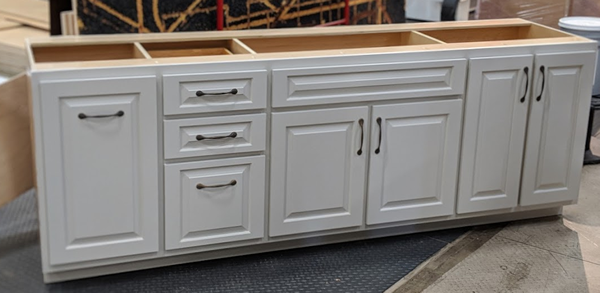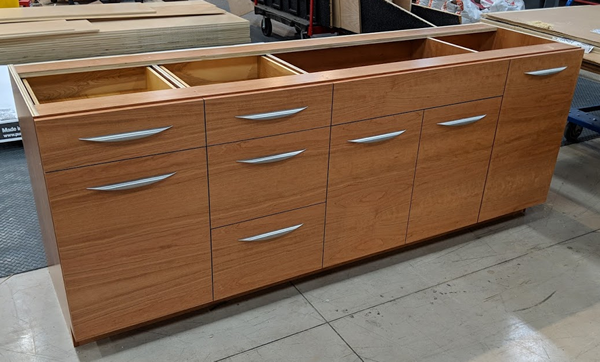 Check Out The Video!
Drawer Box Joint Improvements
Cut Ready's dovetail drawer box application has been refined to provide our users with the highest precision fit and accuracy possible for dovetail construction.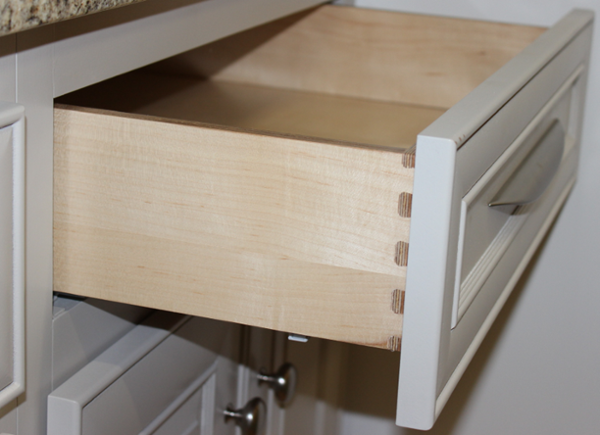 Generate a Face Frame Part Dimensional Listing
Cut Ready now has the ability to generate a dimensional listing of all face frame parts. This provides both length and width of all parts in an easy to read listing.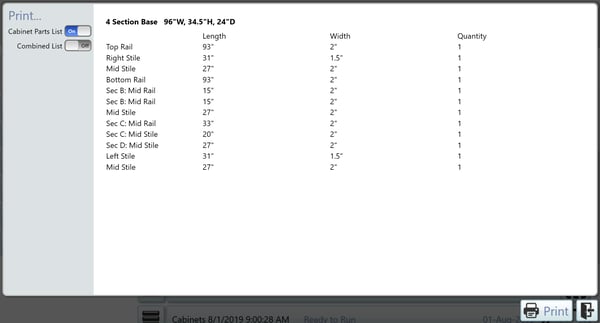 What Some of Our Cut Center Owners Are Saying...