New Re-Designed Thermwood.com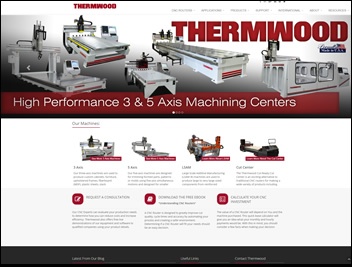 The all-new www.thermwood.com launches today, and is packed with new features to help you quickly and easily find essential information about our machines and services.
---
Clean and Uncluttered Design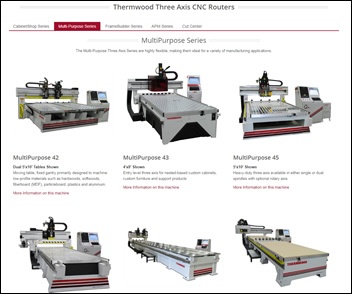 The new website has a clean and uncluttered design, improved navigation and functionality thoughout as well as improved access to product information and videos.
It works across all platforms and is responsive and optimized for mobile devices.
---
Request a Consultation
Our CNC Experts can evaluate your production needs to determine how you can reduce costs and increase efficiency. Thermwood also offers free live demonstrations of our equipment and software to qualified companies using your product details.