Thermwood recently completed a 3D printed multi-piece foundry pattern. The pattern was printed on an LSAM 1020, and machined on a Thermwood 5 Axis Model 90 (because of other projects that were pending on the LSAM).
The pattern was printed out of ABS (20% carbon fiber fill). Print time for the project was 6 hours and 40 minutes, and the trim time was a little over 47 hours with multiple fixture setups.
Click below to watch a video of the process: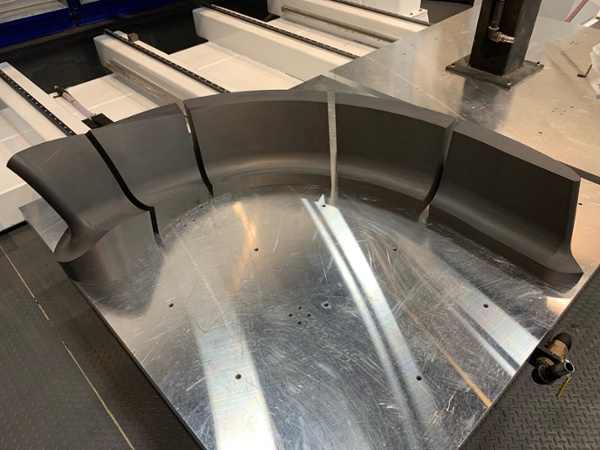 The final pattern after trimming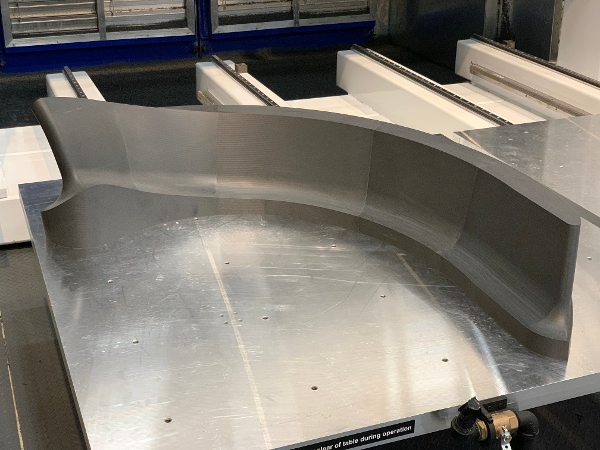 The completed and assembled pattern.
About Thermwood Corporation
Thermwood is a US based, multinational, diversified CNC machinery manufacturer that markets its products and services through offices in 11 countries. Thermwood is the oldest manufacturer of highly flexible 3 & 5 axis high-speed machining centers known as CNC routers.
Thermwood has also become the technology and market leader in large scale additive manufacturing systems for thermoplastic composite molds, tooling, patterns and parts with its line of LSAM (Large Scale Additive Manufacturing) machines that both 3D print and trim on the same machine. These are some of the largest and most capable additive manufacturing systems ever produced and are marketed to major companies in the aerospace, marine, automotive and foundry industries as well as military, government and defense contractors.
---