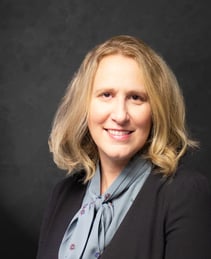 Thermwood Corporation is pleased to announce the appointment and promotion of Jennifer Watt as its Chief Legal Officer, Secretary and Vice President. In this role, Ms. Watt has oversight of all legal aspects of the company and its corporate governance. Jennifer previously served as Vice President and General Counsel for the company. Prior to joining Thermwood, Jennifer was an Associate with the Indianapolis based law firm of Kroger, Gardis & Regas and the Chicago based law firm of Leo & Weber.
Jennifer earned her J.D. degree from the Chicago-Kent College of Law and a Bachelor of Science in Business from the Indiana University Kelley School of Business. She is a licensed member of the Indiana and Illinois Bar Associations.
About Thermwood Corporation
Thermwood is a US based, multinational, diversified CNC machinery manufacturer that markets its products and services through offices in 11 countries. Thermwood is the oldest manufacturer of highly flexible 3 & 5 axis high-speed machining centers known as CNC routers.
Thermwood has also become the technology and market leader in large scale additive manufacturing systems for thermoplastic composite molds, tooling, patterns and parts with its line of LSAM (Large Scale Additive Manufacturing) machines that both 3D print and trim on the same machine. These are some of the largest and most capable additive manufacturing systems ever produced and are marketed to major companies in the aerospace, marine, automotive and foundry industries as well as military, government and defense contractors.