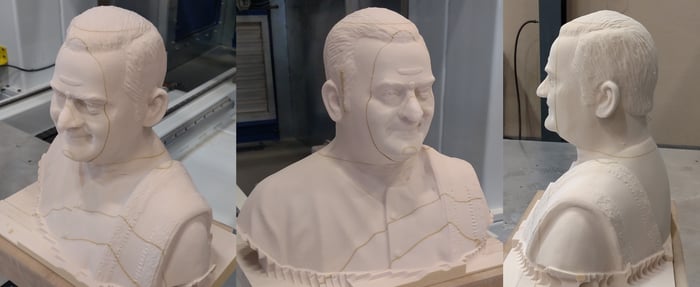 This part was machined on a Thermwood 5 Axis Dual Table 5'x'5 Model 90 CNC router.
The bust was machined out of polyurethane low-density foam and took approximately 5-6 hours for the cycle time. The tool path was completed in MasterCAM X9, and had over 1.6 million lines of code.
---
About the Thermwood Model 90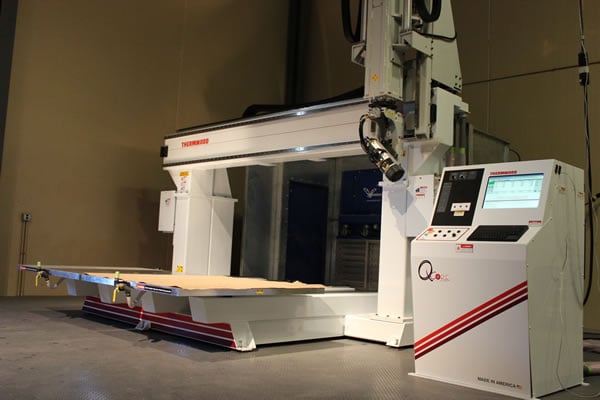 The Thermwood Model 90 is a heavy-duty, high-speed 5 Axis CNC Router specifically designed for high-speed trimming and pattern machining of thermoformed, composite and fiberglass parts.

It is available in a variety of table sizes including:
Single table sizes 5'x5', 5'x10' and 10'x5' and Dual table sizes from 5'x'5, 5'x10' and 5'x12' with other table sizes available.
This robust system offers a variety of options and features to tackle a multitude of different applications, and is laser calibrated to assure the most accurate absolute positioning and repeatability.
---