Thermwood VP of Marketing, Jason Susnjara gives a short walkthrough of the LSAM 10'x20' while it is concurrently printing two pieces for the marine industry out of 20% carbon fiber-filled ABS.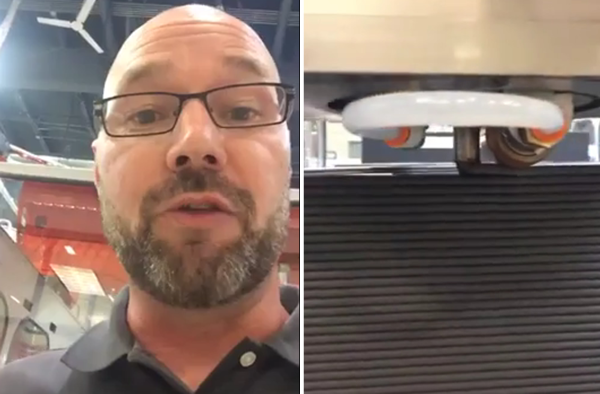 ---
---
About The Thermwood LSAM
Thermwood offers a line of dual gantry additive manufacturing machines which both print and trim parts on the same machine. These machines can be up to 100 feet long with print head output rates from 200 to 500 pounds per hour.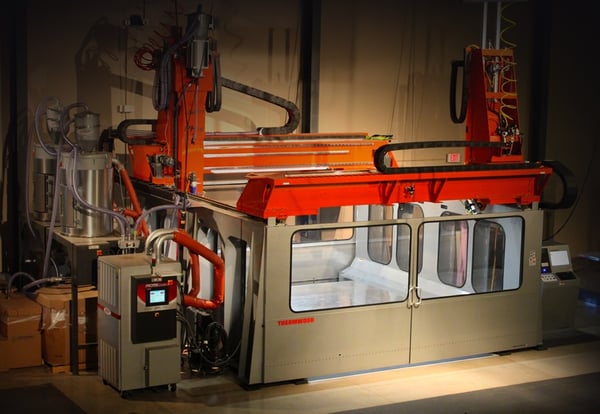 The Thermwood LSAM is used to produce large to very large sized components from reinforced thermoplastic composite materials.

Although suitable for producing a wide variety of components, Thermwood is focusing on producing industrial tooling, masters, patterns, molds and production fixtures for a variety of industries including aerospace, automotive, foundry and boating.