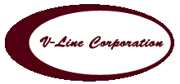 Real Projects Completed Using Custom Cuts:
All of the following projects were created on a Thermwood Cut Center by owner Vince Rokicsak of V-Line Corporation in Pittsburgh, PA - using the Custom Cuts menus on his machine:
Reception
Desks
All parts were made using the Custom Cuts menu located in the Cut Center. All radius parts, internal ribs, and even the templates for the granite tops.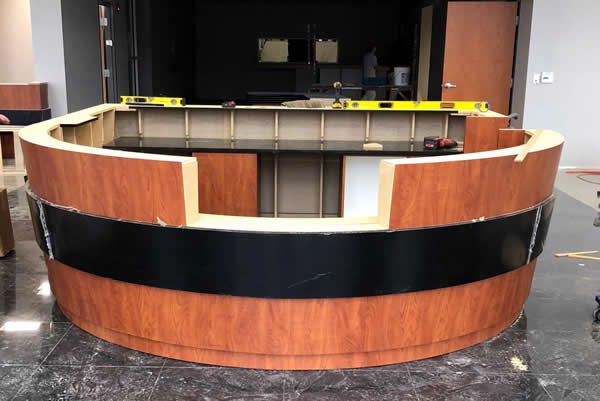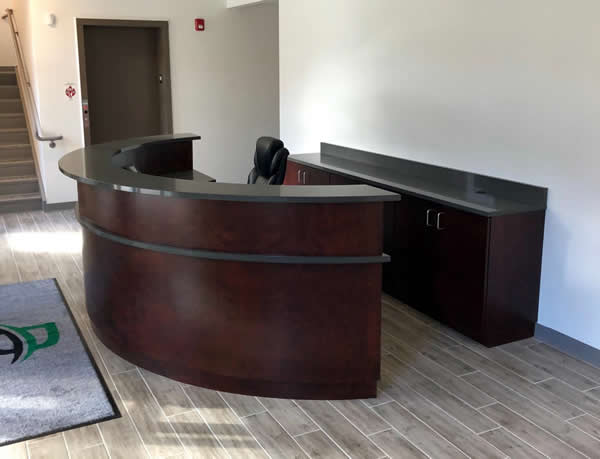 Balusters:
Hickory balusters created using their Cut Center: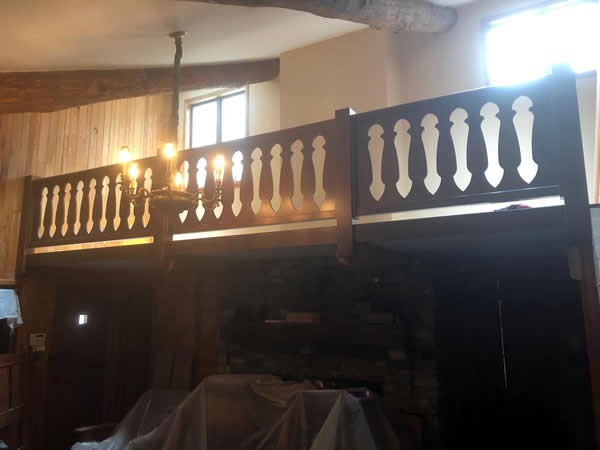 Custom Cuts Menu:
The Custom Cuts menu includes powerful tools to quickly automate tasks on the Cut Center that take a lot of programming knowledge on traditional CNC routers.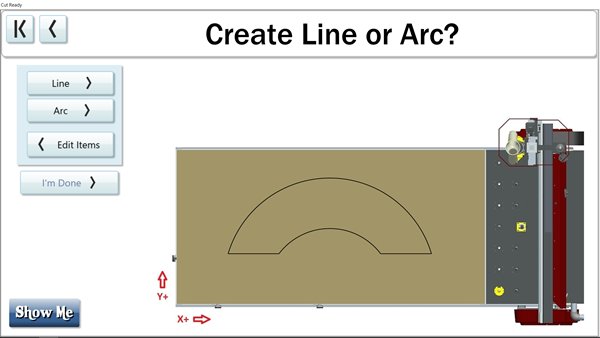 ---
About the Cut Center

The Thermwood Cut Center is an exciting alternative to traditional CNC routers for making a wide variety of products including cabinets, closets, furniture, doors, drawers and much more. Just tell the machine what you what to make and it does it...it is that simple! NO programming is required.