New For AWFS 2017
Experience the award winning Cut Ready Cut Center at the AWFS Show July 19th thru 22nd in Thermwood's booth #9200. New for AWFS 2017 are "Single Pass MDF Doors" that offer a wide variety of door styles and profiles.
The Cut Ready Cut Center also includes a number of new control features making it even easier to use. No programming--no learning CAD/CAM or CNC code--just tell it want you want to make, load the material, and let it make the parts for you!
---
Single Pass MDF Doors using Diamond Tools
We now offer the ability to create single pass MDF doors using diamond tooling. This feature offers the following benefits:
Letting you create Single Pass Doors much f

aster versus Multi Pass Doors.

You can choose to leave the inside corners as a radius, or have Cut Ready clean them out automatically.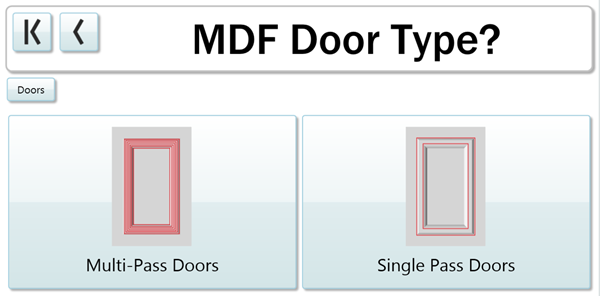 Choosing Muti-Pass or Single Pass Doors in the Cut Center is easy
---
Click to view MDF Door with Corner Cleanup Video
---
Easily Create Radius or Mitered Inside Corners
MDF door with mitered inside corner shown below
MDF door with radius inside corner shown below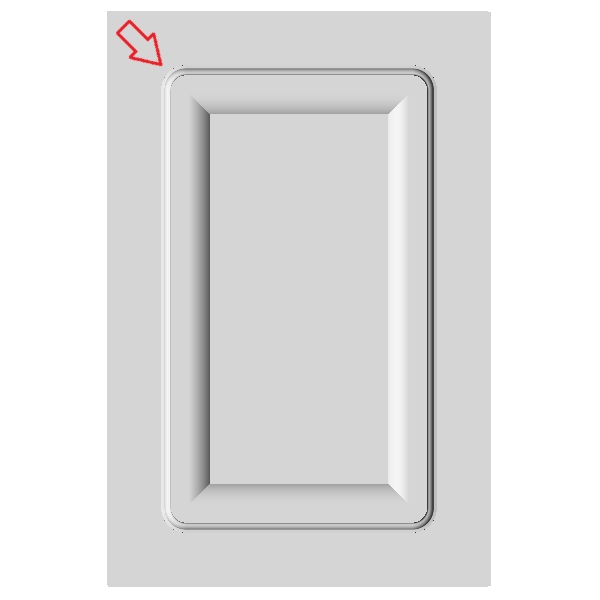 Easily Choose Your Profiles
The Cut Center can also help narrow down which door to use by selecting only the profiles you want. The matching drawer fronts are automatically shown.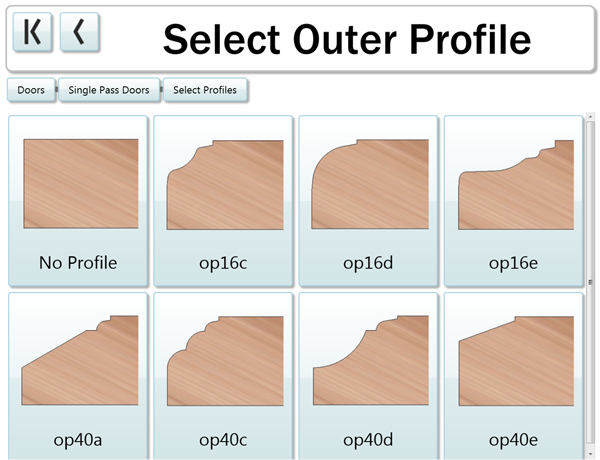 Frameless Uppers now have both Flush Bottom Doors and Overhang Doors
Another new added feature is the addition of both flush bottom and overhang doors to frameless uppers.


Flush Bottom Doors in Cut Ready

Overhang Doors in Cut Ready
Verify Tooling Screen Easier to Use
The Verify Tooling interface has been updated to be easier to use and more specific (only displaying mandatory tools).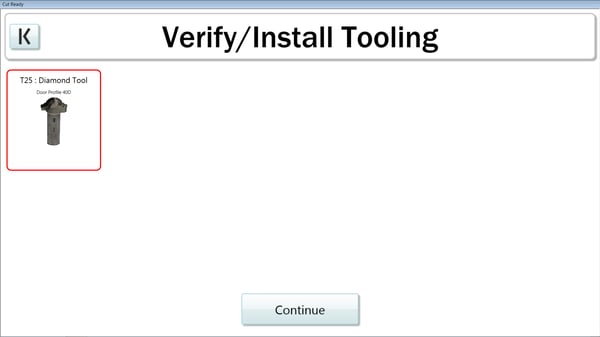 Cut Center Now Monitors Tooling Used During CNC Access
We've also made the Cut Center even more accident-proof. It now monitors any tooling changes made while in CNC Access. If you forget to change a tool back or if you changed something in the tool table, the Cut Center will automatically verify those tools prior to cutting.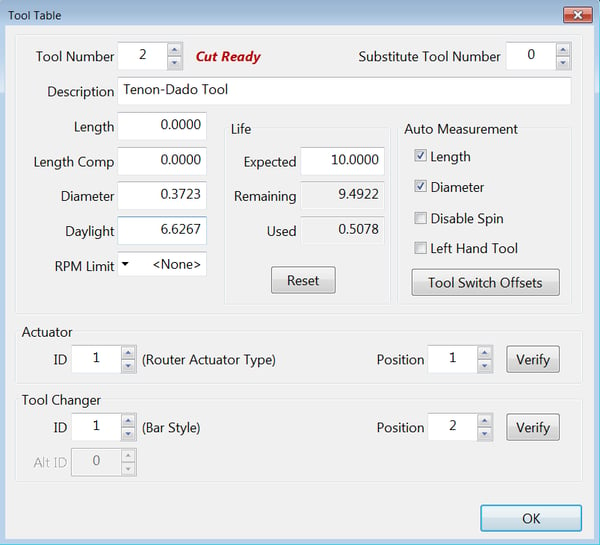 ---
Try out the award-winning Thermwood Cut Center for yourself at AWFS 2017!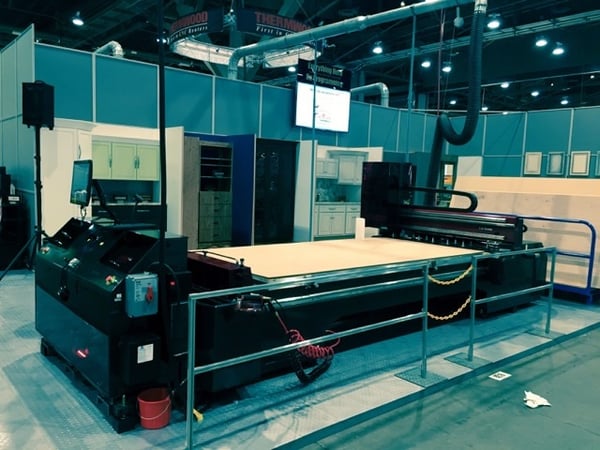 The 2017 AWFS Show (July 19th-22nd) promises to be an exciting opportunity to visit Las Vegas and see the very latest technology from Thermwood! Like the award winning Thermwood Cut Center (make virtually anything a cabinet shop would want to make - with no programming) and the powerful and versitile Model 45 with a pod system (machining solid wood, plastic and aluminum).

See just how easy it is to use the Cut Center
The Thermwood Cut Center will be in action during AWFS 2017. You'll have the opportunity to see just how easy it is to run this new machine. Just tell it what you want, and it makes it...it is that easy!
We'll be demonstrating live during the show, and you can be part of it by helping to operate the Cut Center. Please visit our booth (#9200) and speak to a Thermwood representative to get your hands on this exciting machine! More Info

About the Cut Center

The Thermwood Cut Ready Cut Center is an exciting alternative to traditional CNC routers for making a wide variety of products including cabinets, closets, furniture, doors, drawers and much more. Just tell the machine what you what to make and it does it...it is that simple! NO programming is required.