We Add Your Products for You!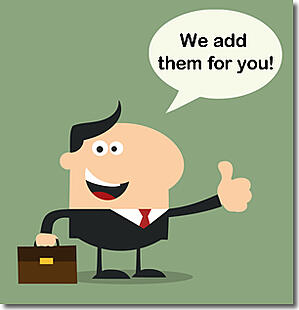 Thermwood's award winning Cut Ready – Cut Center makes cabinets, closets, and related products without the need for a separate computer, design software or CNC programming, but what if you make something else? How do you get "no programming" and the simple, intuitive operation of a Cut Center for other products? With our new "Special Products" program the answer is simple, we add them for you
With this new program, definitions for your unique products are custom developed and installed in your Cut Center. These are not just CNC programs. Definitions teach your machine to make your products in all their variations, all their sizes, from all the materials you use. The machine does it all
Easy to Run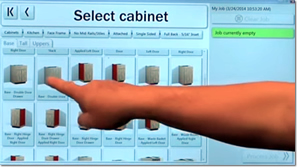 You run them by simply selecting what you want, right at the machine. You can use material of varying thickness and/or adjust product size and features, again, right at the machine. The machine adjusts for all of this with no separate computer, no software and no programming. This is by far the simplest, easiest way to make things
How Does This Work?
The process begins by developing a formal, written description of the products you want to make. This description details all aspects of the product and becomes the guiding document for the development team
Once product definitions (based on your description), are complete, sample products are run to make certain that they function properly and that you are happy with the result.
We then install the new definitions in your Cut Center. If you are installing several items, a Thermwood technician may visit your shop to help get you going. Otherwise, we can connect online, directly to your Cut Center, and make additions or changes as needed, without the need for a technical visit
Add more than just Cabinets and Furniture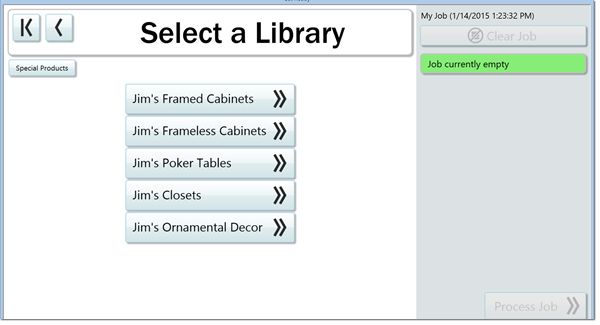 This service is not restricted to cabinets or furniture items but will work for about anything that can be run on a CNC router. Some products may require special fixtures to hold the part and/or special tooling. In those cases the required fixtures and tools will be detailed in the written description and will be developed, tested and supplied as part of the "Special Products" package. All you do is select and run them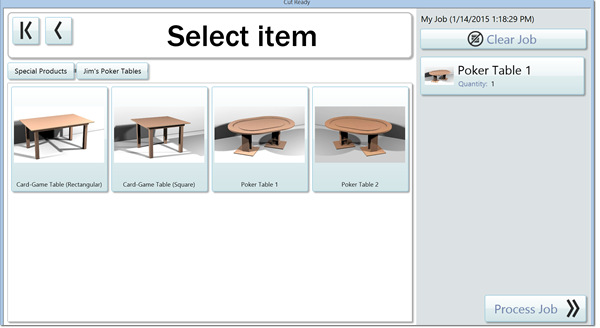 Add More Products at any Time
You can add additional products at any time and have existing product definitions modified if necessary. We stand ready to manage your product offering so you don't have to
With the "Special Products" addition you still have all the features and product capabilities of the Cut Center, with your unique products as an added benefit
---
More Information
To find out more about the Cut Center and the process of adding your custom products, please give us a call at 1-800-533-6901 or click below to fill out an information request form. We hope to hear from you soon!