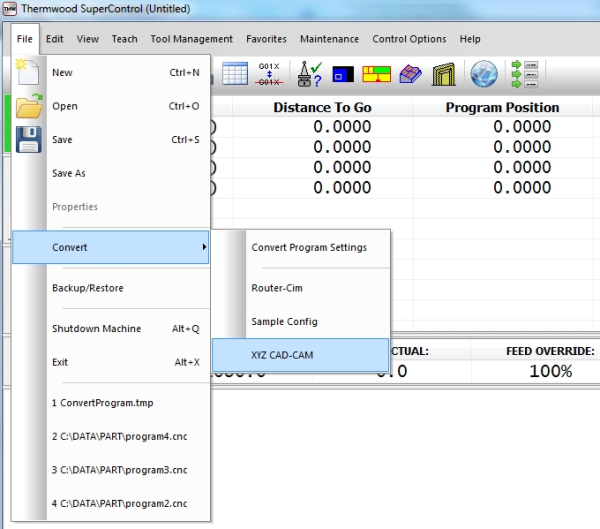 Thermwood Corporation announces new software developed to convert Router-CIM® programs to standard M and G code language for use on a Thermwood CNC router.
This conversion tool takes place on Thermwood's QCore Super Controller and is very simple to use. You just load the Router-CIM® G code file directly into the QCore controller using the convert option and the M and G code is automatically converted to conform to your Thermwood machine's specs, and is ready to run.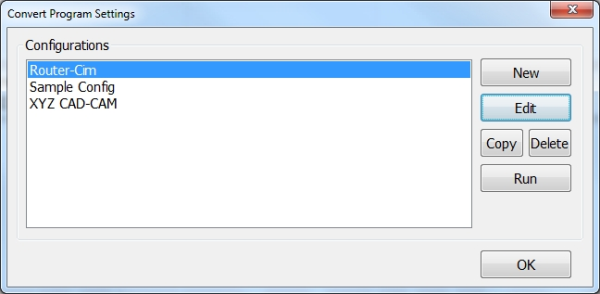 This EIA conversion works not only with Router-CIM® programs but with virtually all other programs that contain standard EIA code, and allows you to use your older, existing Router-CIM® programs with ease.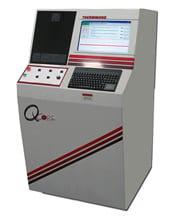 If you would like more information on this conversion process, or how a free demonstration of how our machines can improve your production process, please contact us.