New Plans to Connect With Customers
With IWF cancelled for 2020 - Thermwood has put new plans into place to connect with our customers who won't get to see us live in Atlanta.
We are currently working to produce a series of Info Spot videos featuring our Cut Ready Cut Center, 3 Axis and 5 Axis CNC routers and LSAM (Large Scale Additive Manufacturing Systems) that highlight the capabilities of each, in addition to giving tips and tricks to help with tooling and fixturing.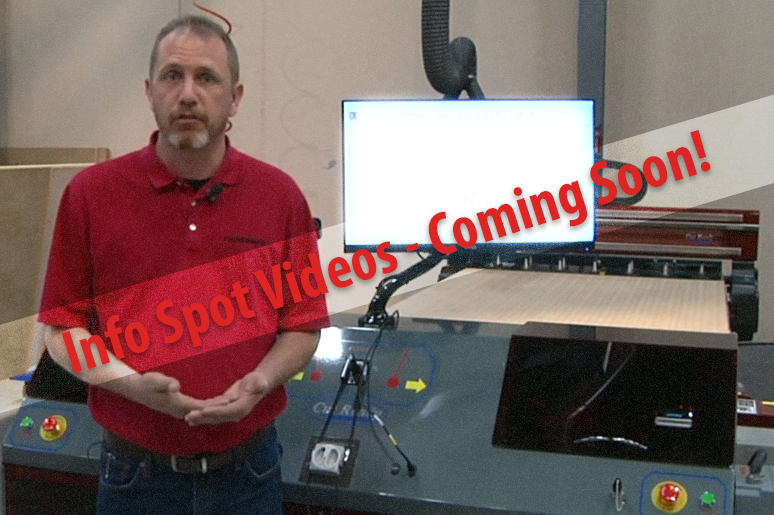 The Thermwood team is always available to consult in the form of web demos/videos and time studies. We are also ready to welcome customers to our Dale, Indiana, headquarters for in-person demonstrations, or use the web to stream live demonstrations if preferred.
Thermwood is Open For Business
Thermwood is open for business, and ready to demo your projects on our machines to prove our CNC equipment can machine customer applications more efficiently and with a significant cost savings.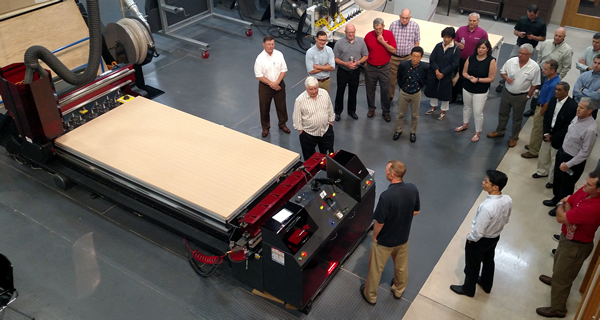 ---
See Our Machines in Action Without a Trade Show
At IWF, we had planned to demonstrate three of our machines. First, our Cut Ready Cut Center, which allows users to make virtually anything a cabinet shop would want to make, with no programming required.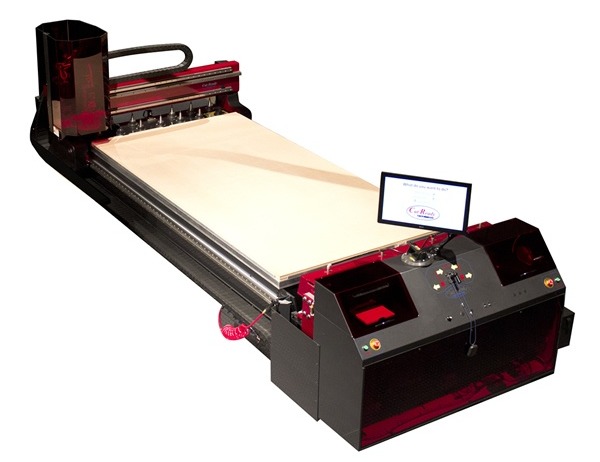 We were also planning to show the heavy-duty Model 45 (composites, plastics, nested base, aluminum, non-ferrous metal and wood) and the high-performance Model 43.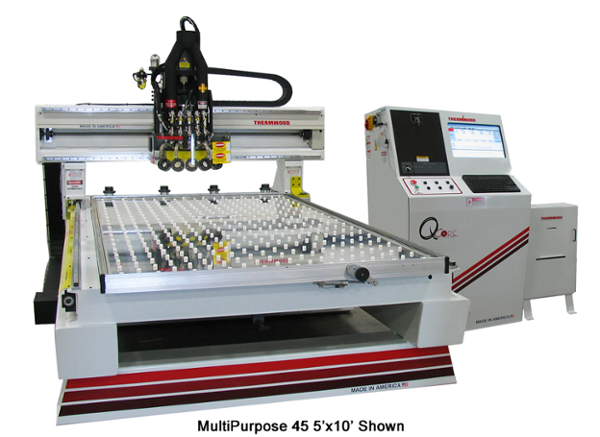 ---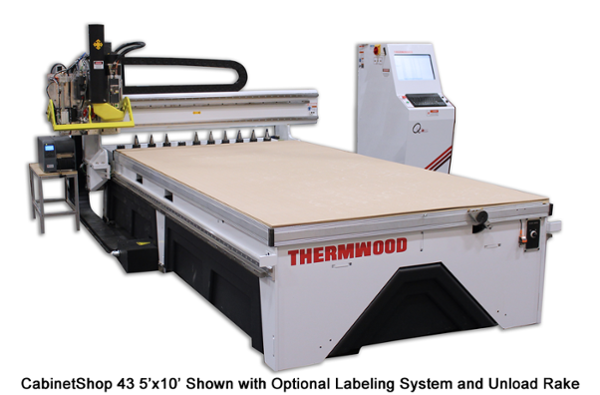 ---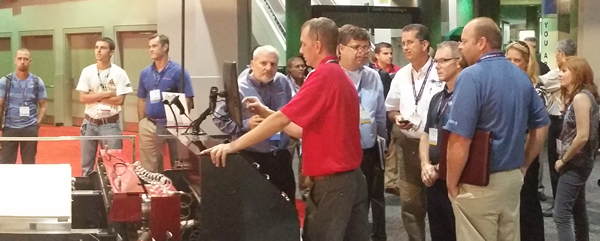 The Cut Center would really have been the star of our show. Once people see it in action, and understand how easy it is to operate, they love it. The machine control actually walks the operator through the entire process, using a touch-screen interface to easily select and configure what they want to make.
It also keeps track of all maintenance items (lubrication, tooling, filters, etc.), and handles selecting the correct tool and nesting the sheets for maximum efficiency. It also automatically prints labels for each part, as well as a diagram to apply them.
Info Spot Videos Coming Soon - Stay Tuned!
With this in mind, our first round of videos, or Info Spots will feature the Cut Center, and walk viewers through everything from understanding the differences between the Cut Center and a regular CNC router to operating the machine and selecting and cutting out cabinets.
Stay tuned in the next couple of weeks for the first in this new series of videos from Thermwood!
---