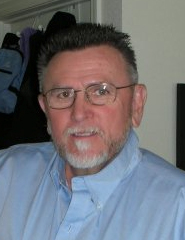 WINTER HAVEN, FLORIDA - Mr. Dennis Glenn Blackburn, age 62, died from multiple challenged systems Tuesday (February 7, 2012).
Dennis was born in Appleton, WI, on Jan. 10, 1950 and moved to Winter Haven from Portage, WI, in 1966.
Dennis has been associated with Thermwood Corporation since 1990, becoming an exclusive dealer for Thermwood in March of 1997. Dennis was highly committed to Thermwood, continuously placing in the top tier of sales every year. "Dennis was very passionate about Thermwood, and cared deeply about all of his customers" said Vice President of Sales, Dennis Palmer.
He was a member of the Polk Area Bicycling Association, and attended Beymer Memorial United Methodist Church.
Dennis is survived by his wife Elizabeth C. Blackburn, and daughters Celeste and Ona.