Latest Cut Ready Update Summary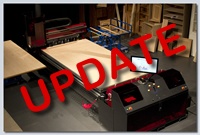 We are constantly adding new features and abilities to the Award-Winning Cut Ready Cut Center.

Included in this update is an additional mattress size (Double) to the existing Vertical Wall Beds collection. Like the Queen sizes, these can be customized in the Cut Ready software to fit your application.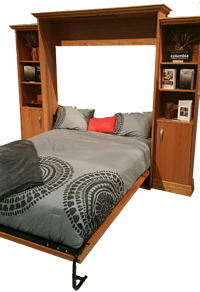 About the Vertical Wall Beds
Also known as "Murphy Beds", these are a collection of stylish, attractive bedroom furniture pieces for the home. They are ideal where space is limited, such as guest rooms, dorm rooms, etc.
This collection provides you with a simple, yet elegant design that is easily assembled with a screwdriver using "Lock Joints".
Create Your Own Custom Configuration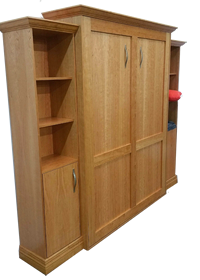 Vertical Wall Beds come in several styles and configurations, however, you may also create your own unique design. Side units may be adjusted to any width, depth, or height within a given range. Choices of undermount or side mount slides are also available.
Get creative by applying different moldings to obtain your desired look. This simple, clean design will blend with virtually any decor.
---
About the Cut Center

The Thermwood Cut Center is an exciting alternative to traditional CNC routers for making a wide variety of products including cabinets, closets, furniture, doors, drawers and much more. Just tell the machine what you what to make and it does it...it is that simple! NO programming is required.