Latest Cut Ready Update Summary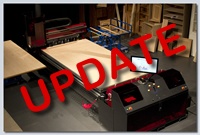 We are constantly adding new features and abilities to the Award-Winning Cut Ready Cut Center

Included in this update is the new ability to view and select specific sheets to cut from your nested sheets in a job. We call this "jumping" over sheets.

New Ability - "Jumping" Over Sheets
If you have a situation where maybe you've got a few sheets of bad material mixed into your job, or if you only want to view/run selected sheets from your job, this new update gives you that ability.
You simply select the sheet you would like to jump to and you are ready to start cutting parts!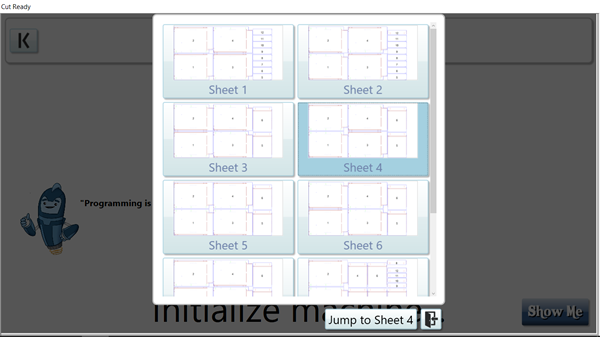 About the Cut Center

The Thermwood Cut Center is an exciting alternative to traditional CNC routers for making a wide variety of products including cabinets, closets, furniture, doors, drawers and much more. Just tell the machine what you what to make and it does it...it is that simple! NO programming is required.