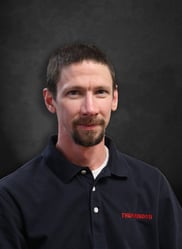 Thermwood Corporation is pleased to announce that Logan Heeke has joined Thermwood as a Demonstration Technician.
Logan will be overseeing CNC solutions for customers that range over a wide variety of applications that include programming and operating various CNC machining centers.
Logan is married with three children and resides in Southern Indiana.
Thermwood Corporation a leading manufacturer of CNC routers and Large Scale Additive Manufacturing systems with thousands of installations worldwide spanning 45+ years of business.