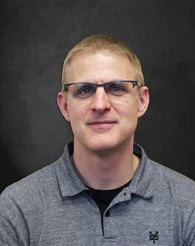 Thermwood Corporation announced today the promotion of Scott Vaal to the position of LSAM Product Manager.
In his new role, Scott will be responsible for all aspects of our Large Scale Additive Manufacturing (LSAM) system including product/software enhancements, potential markets and more.
Scott is a long-standing employee with Thermwood and has held various positions with the company over the past 24 years.
Scott is married with 3 children and resides in Southern Indiana.
Thermwood Corporation a leading manufacturer of CNC routers and Large Scale Additive Manufacturing systems with thousands of installations worldwide spanning 45+ years of business.