---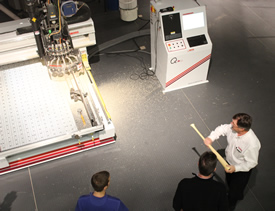 Thermwood's Demonstration Center is available for free live demonstrations at our modern factory headquarters in Dale, IN. During your demo you can expect:
We will replicate your exact part(s) and show you how we can increase your productivity, while saving you money and time on a Thermwood CNC router.

Work with our CNC Experts in depth on your exact application(s), and ask questions about programming, machine operation, options, maintenance, financing, service and support.

See our manufacturing process from start to finish, and how we carefully build each machine from the ground up.

Tour our facility to see our modern training center (where each machine purchase comes with a 1 week training class for two), factory and demonstration center.

See a wide variety of our machines, both three and five axis in action as well as the 2014 Challenger Award winning Cut Ready Cut Center.

We will record a video of your live demo for you to watch later.
---
Demonstration Center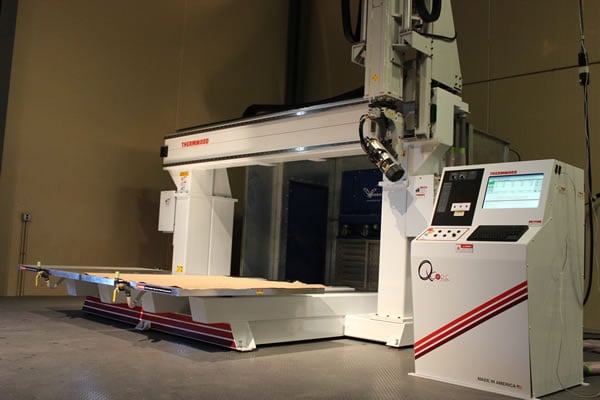 Model 90 5 Axis Dual Table 5x5 CNC Router in our Demo Center
---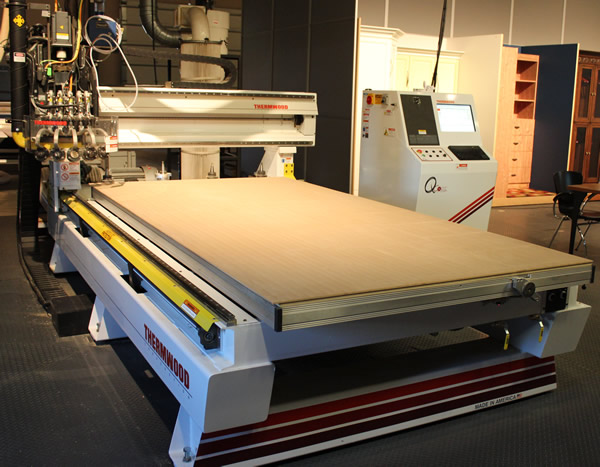 Model 45 3 Axis 5x10 CNC Router in our Demo Center
---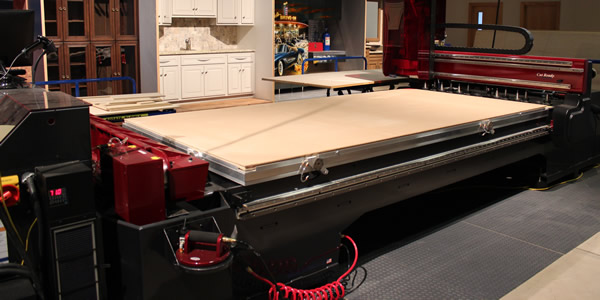 ---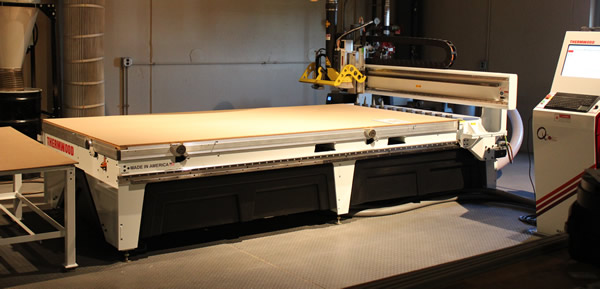 Model 43 3 Axis CNC Router 5x10 with Auto-Offload in our Demo Center
---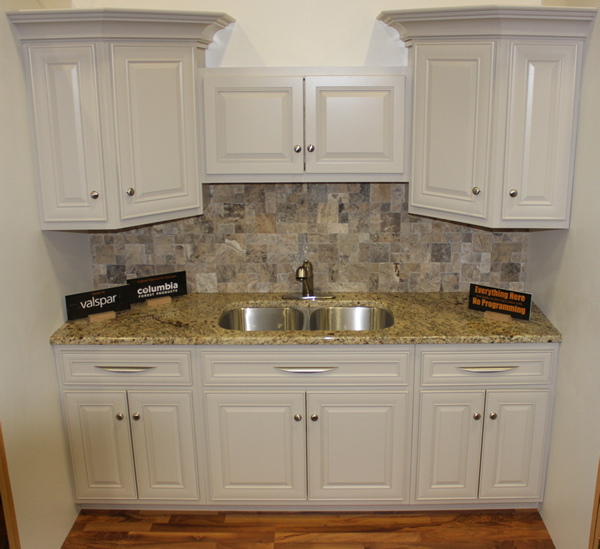 See examples of what our machines can make - Kitchen Design made entirely on a Cut Center
---
Web Demos
We also offer live Web Demos that allow you to interact with our Demonstration department via your computer. These web demos are available for both the latest software solutions as well as our machines. You can see the machine and control running your application and ask questions in real time.

If time or travel is a factor, this might be a good first step to see what our machines can do for you, before you come in and see the process in person. Our local representative is typically on-site at your facility during these demonstrations to help explain the process and answer any questions you may have.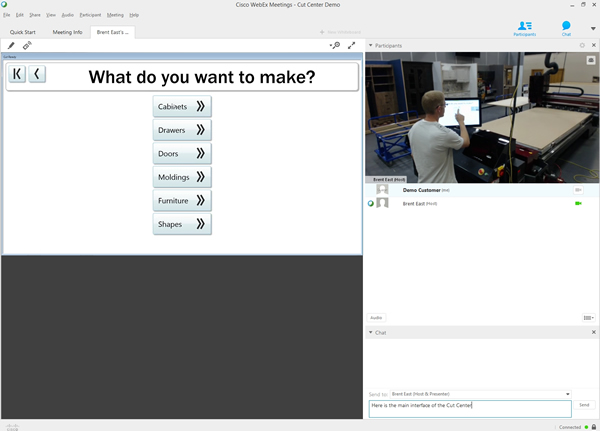 ---
Request More Info