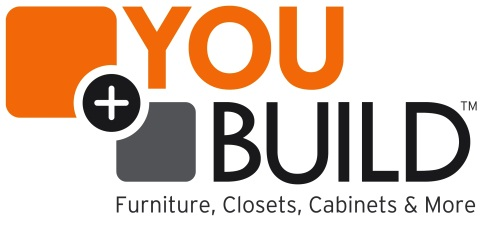 Thermwood Announces "YouBuild"
Bringing Furniture Business to Cabinetmakers
Thermwood Corporation has announced a new program called "YouBuild", a new and unique business model, providing an easy path for cabinetmakers with Thermwood CNC routers to easily address the huge home and office furniture market.
It starts with a web site, YouBuild.com, which offers over a thousand unique designs for home and office furniture and closets, some by renowned furniture designers. What makes this even more unique is that these designs can be customized and are available in four real wood species, walnut, maple, oak and cherry, either finished or unfinished. Sizes of most items can be adjusted. The wood, specially made for YouBuild by Columbia Forest Products, the largest manufacturer of hardwood plywood in North America, is high-quality, formaldehyde-free and available in any quantity through local Home Depot stores under a special order program.
Manufacturing is done locally by cabinet shops who participate in YouBuild, called "YouBuild Cut Centers". Orders are placed online. Each Cut Center has its own online area within the YouBuild site. Products are specified, customized and quoted online. YouBuild Cut Centers access CNC programs online, using their CNC machined control, and then cut and edgeband parts that were ordered. Customers can assemble themselves, using unique joinery, or they can have the Cut Center assemble for them.
Cut Centers are not required to do any design or programming, they just sell and make what is ordered using the online programs. To help sell, they can establish Retail Dealers and Retail Design Centers. These are independent individuals and businesses that promote and sell YouBuild products for them and receive a commission on any orders they generate.
YouBuild offers an entirely new approach to furniture and, because the program is so simple and efficient, top-quality, formaldehyde-free, real hardwood materials can be used, while keeping prices highly competitive. There is no cost to become a YouBuild Cut Center as long as shops have the equipment necessary to use the technology. You can find more information in the YouBuild section of the eCabinet Systems web site and at YouBuild.com.