Latest eCabinet Systems Build 6.2 Summary

We are constantly adding new features and abilities to our powerful eCabinet Systems Software.

A few of the highlights of the latest build (6.2) is an auto dimensioning feature for the wall elevation view, scaled prints in the wall elevation view, auto dimensions for vertical walls/rooms and much more. See below for detailed info on all of the new additions and fixes in this release.

Please
Click Here

to download the latest build (6.2):
---
Additions in Build 6.2:
---
Auto Dimension in Wall Elevation View
The auto dimensioning feature for the Wall Elevation View shows you a quick view of dimensions between cabinets and the overall wall dimensions. Settings in the right click menu allow you to filter which dimensions are displayed.

Scaled Prints in Wall Elevation View
Scaled printing iis an option from the right click menu. It allows you a quick way to create a measurable print that can then be given to an architect.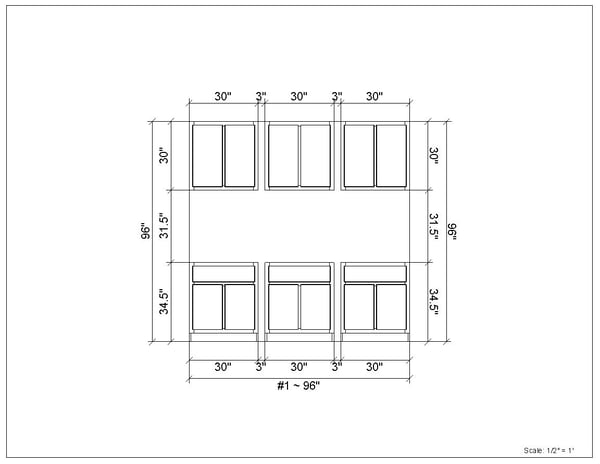 Auto Dimensions for Vertical Walls and Rooms
Allows for the quick dimensioning of items on a wall. The Drafting Parameters from the right click menu allows you to filter out unnecessary dimensions.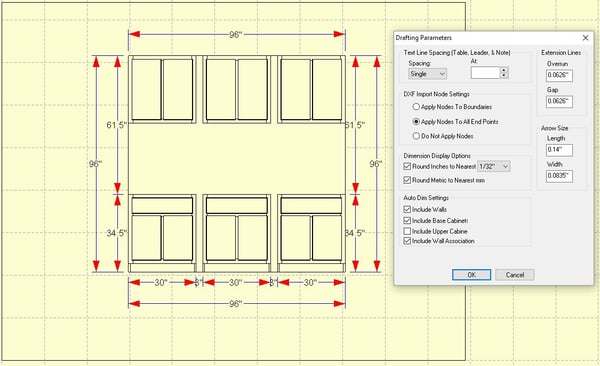 Cross Section Walls
Allows you to create a cross-sectioned view inside a cabinet. This new cross-section view is automatically created on a new page after selecting somewhere on a cabinet (the red line then appears and creates the cross-section).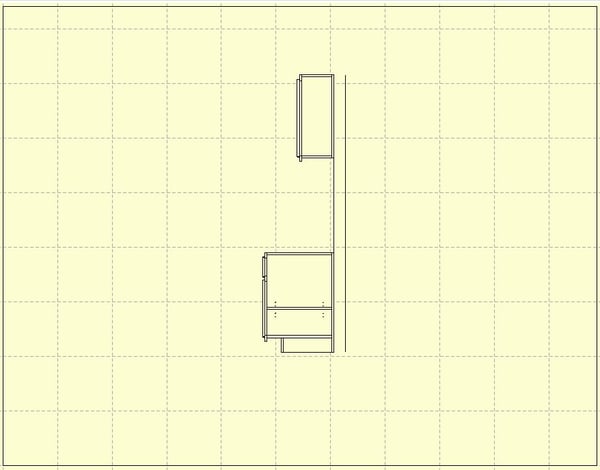 Cross Section Walls - Side View


Export to DXF
Lets you create a DXF from an overhead view of a layout, front view of a wall, or a cabinet. The DXF can then be loaded into a CAD program for additional information to be added.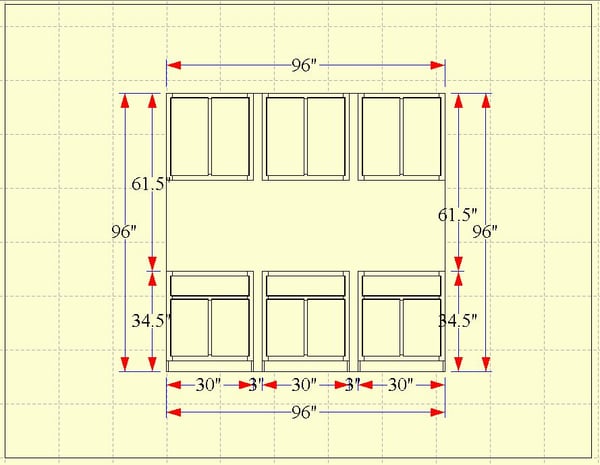 Front view before exporting to DXF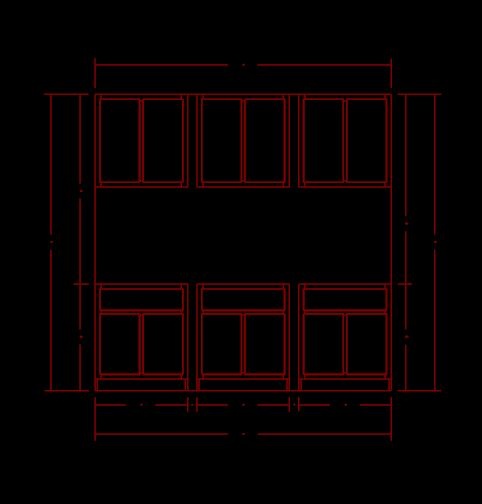 After DXF export - loaded into CAD
Disable Enhanced Pocketing
Enhanced pocketing was a feature added in an earlier version of eCabinet Systems and Control Nesting. Those with older machines cannot use this feature, so the ability to disable enhanced pocketing is a way to keep from having errors at the machine in that case.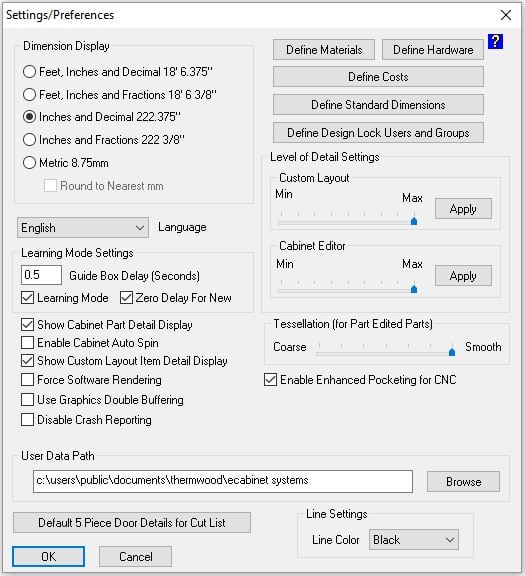 Cabinet List Report
Creates a report that lists the cabinets in a batch job or room layout. This report can be exported to Excel.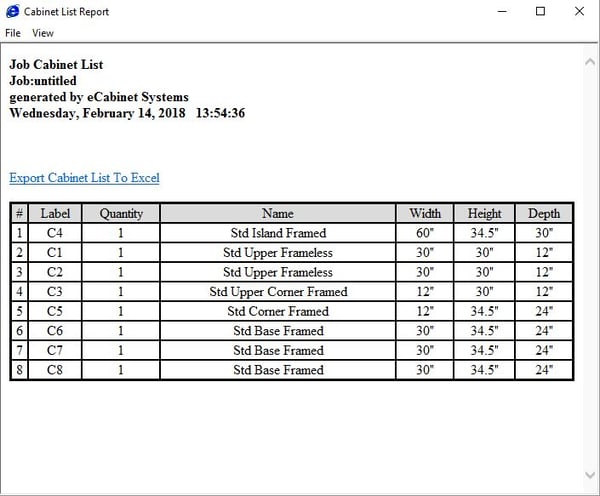 Scaled Prints for Vertical Walls in Line Drawing Editor
Works the same as wall elevation scaled print with the addition of custom user dimensions and notes.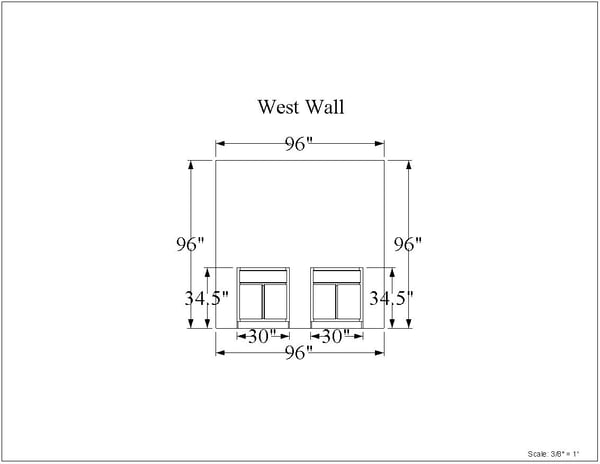 Ability to Change Edge Banding Thickness
Allows you to change the thickness of the edge banding when creating CNC jobs rather than having to replace the material in the job.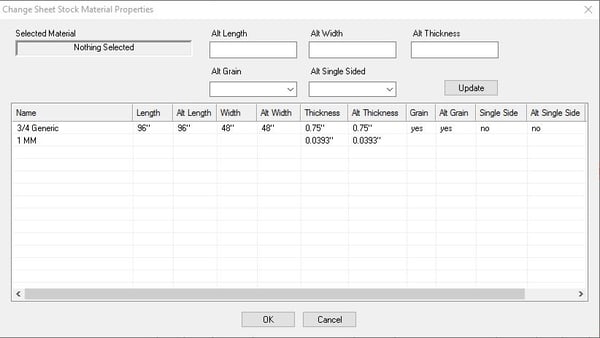 Display in Millimeters as well as Meters
Fixes in Build 6.2:
---
Angle Part not working on part with full dado (FIXED)

Bodies lost when returning to batch and creating new assembly (FIXED)

Double Door grain not correct when adding to corner cabinet (FIXED)

Left Applied End Door positioned wrong with detached toe (FIXED)

In Metric, changing a Construction Parameters changes the Construction Parameter to zero in Global Item Modifications (FIXED)

Pull hardware pattern does not apply on the drawer (FIXED)

Variable will update for the currently displayed part, but doesn't for the another part using same variable (FIXED)

When editing depth with Constraint Manager, selection does not display correctly (FIXED)

When in metric, Banding Stock amount is displayed in Linear Feet (FIXED)

Specific scenario causes new cabinet to not have outline bodies (FIXED)

Angled front corner cab with a PE cut in top front stretcher gives error message when changing material thickness (FIXED)

When a top or deck is removed from a cabinet, the locked opening function no longer works (FIXED)

When Assembly Group Parts is used rather than Cabinet Group Parts in batch, hole pattern is cut as backside operation (FIXED)

When making a specific change in Advanced settings of Stretcher Editor, stretcher behaves incorrectly (FIXED)

When adding a rule for Thickness (% of Material), displays as inch or mm amount rather than percentage (FIXED)

Creating a note, or typing after a leader line does not function (FIXED)

Missing dovetail geometry in CNC (FIXED)

Duplicate Left/Right not working correctly in Elevation View (FIXED)

Error when doing Part Editor profiling(FIXED)

MDF Door Markers in Space (FIXED)

Error when hitting cancel on Profile Tool Section Dialog (FIXED)

Error when Printing Nesting Labels (FIXED)

Missing Mortise and Tenon for Top Left Rail (FIXED)

Error when creating MDF Arch Door (FIXED)