Latest Update Summary
We are constantly adding new features and abilities to the Award-Winning Cut Ready Cut Center. Our latest update now gives you:
The ability to create stair stringers and free-standing stairs
Merge materials for a more efficient nest
Specify whether your material is sheet stock or board stock (with a whole host of options for each type)
Add sheets as off-fall even if they weren't created from the Cut Center
Resize the height on face frame base cabinets (while maintaining proper drawer front heights).
Stair Stringers
The Cut Center now has the ability to create Stair Stringers, and free-standing stairs.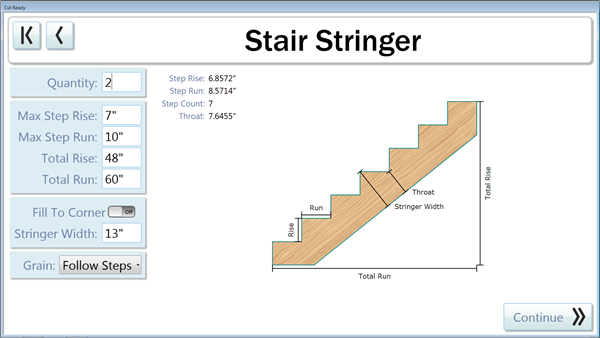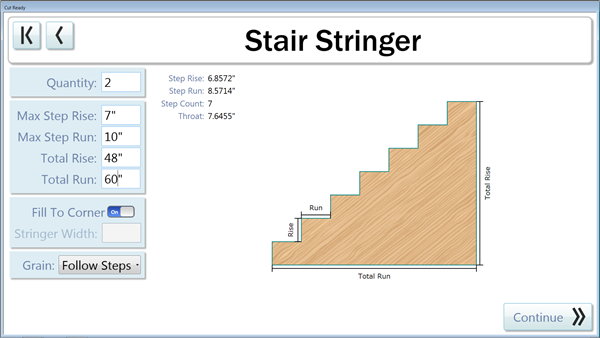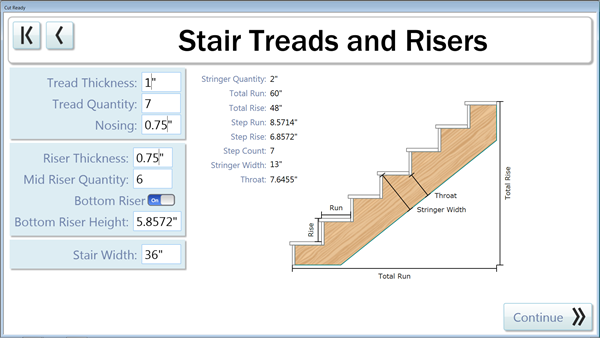 Merge Materials
This ability originated with the stair stringers development (you can nest treads, risers or stringers out of the same material, providing a more efficient nest), and this solution was so useful that it was implemented throughtout the entire system.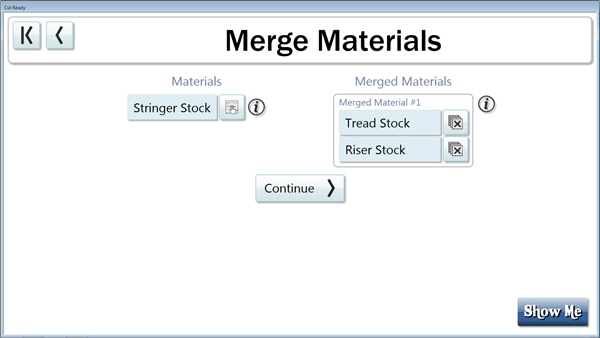 New Material Properties
We've updated the materials page to allow the user to specify whether their material is Sheet Stock or Board Stock (which affects direction of cut, feed speeds, and cut depths). This allows you to make Solid Wood Drawer Boxes.
You can also specify if your material has identical sides (such as premium plywood), or if they are different (such as melamine that has 2 colors). In the melamine scenario, the Cut Center will maintain all of one color to the inside of the cabinets.
For users who do not use material with grain (melamine, mdf, etc.), you can now turn grain off, resulting in a more efficient nest.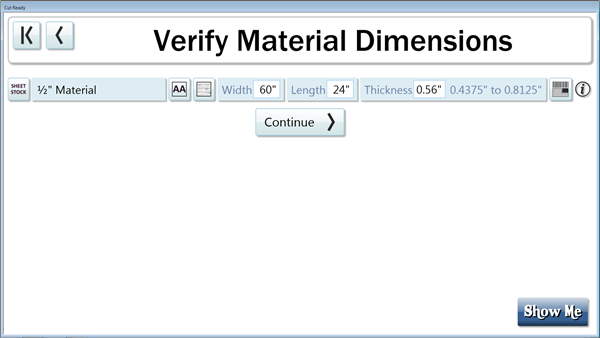 Add Off-Fall Sheets not created in Cut Ready
Prior to this update, you could only add off-fall created from previous jobs by using a barcode and scanner. This update allows you to add rectangular off-fall that was not created from the Cut Ready system, and use it just like you would regular off-fall.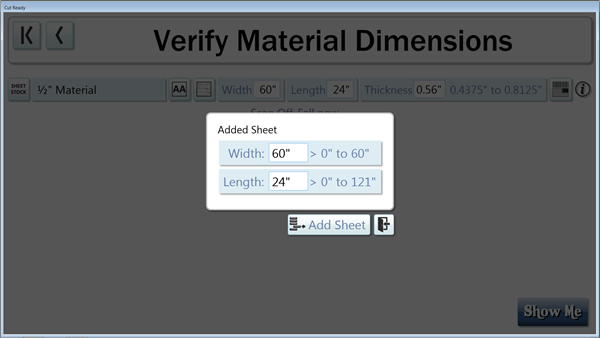 Resize the Height on Frace Frame Base Cabinets
We now allow users to change the height of Face Frame Base Cabinets while maintaining proper Drawer Front Heights.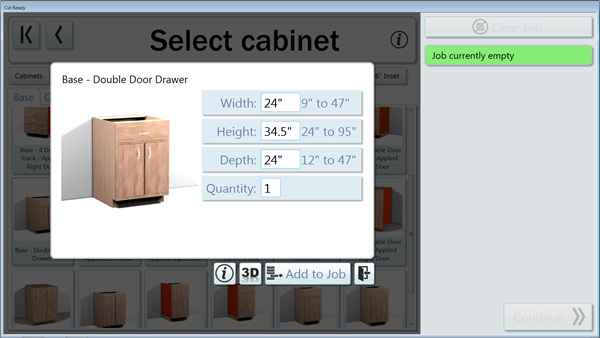 About the Cut Center

The Thermwood Cut Ready Cut Center is an exciting alternative to traditional CNC routers for making a wide variety of products including cabinets, closets, furniture, doors, drawers and much more. Just tell the machine what you what to make and it does it...it is that simple! NO programming is required.
---